0% FINANCING FOR 48 MONTHS (0.65% APR)*
*Additional Terms Apply. US Only Through Sheffield Financial. At participating Club Car Dealers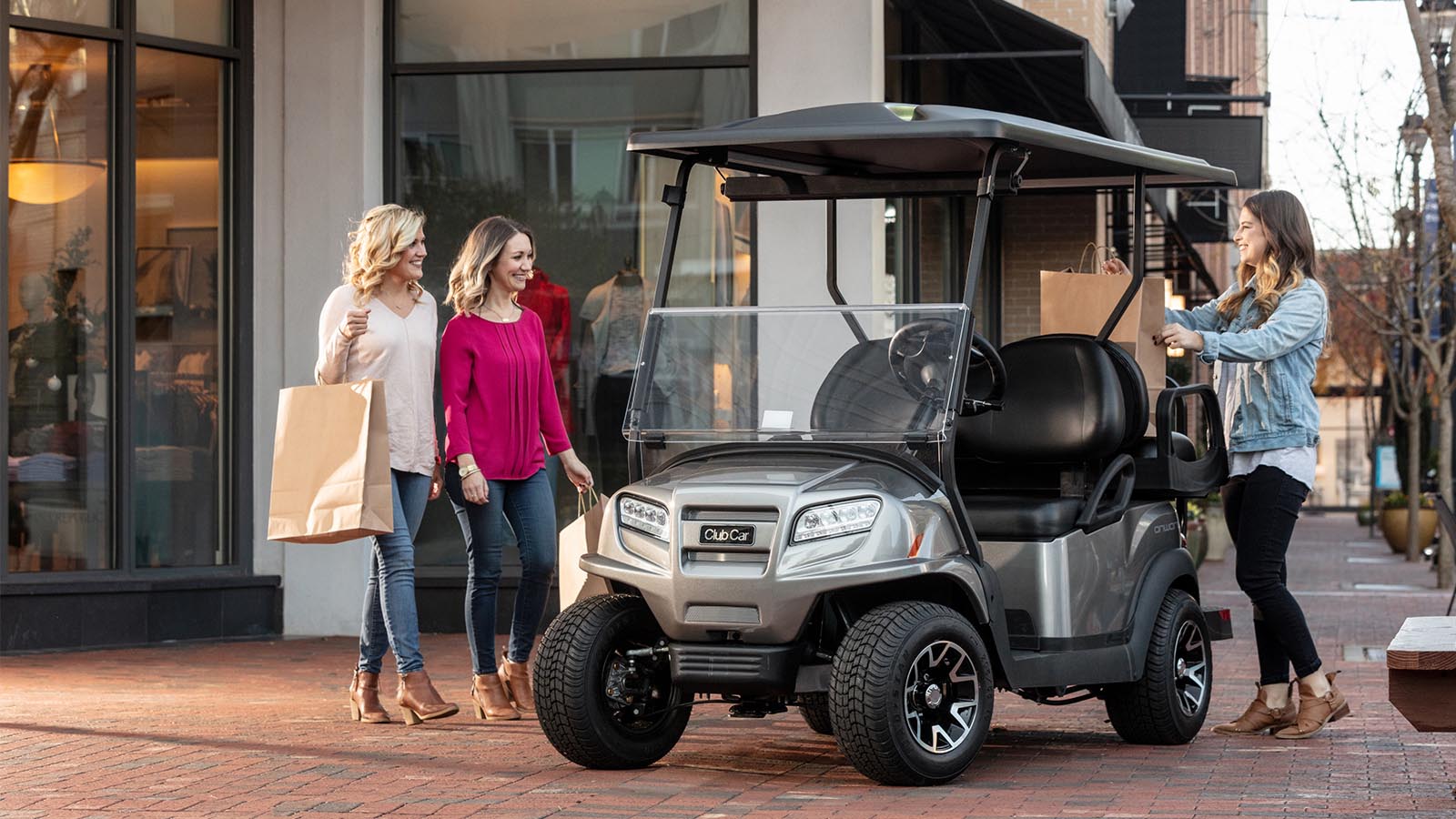 WE MAKE IT EASY
We make it easy to finance your new Onward, Villager, or XRT vehicle. Now's the time to take advantage of special financing and enjoy the Club Car that's perfect for you! Whether you want a revolving line of credit or a fixed installment loan, Club Car has the financing to meet your needs. All offers are subject to credit worthiness and some restrictions may apply. See all terms and conditions below.
SHEFFIELD FINANCIAL
Club Car has partnered with Sheffield Financial to offer fixed installment loan options including 0% for 48 months (0.65% APR) at participating Club Car dealers.
See dealer for financing options available to you.
Minimum purchase $1,500
$100 origination fee applies
Click here to apply, or see your authorized Club Car dealer for details.
*Example: On financed amount of $7,500, your down payment is $0 with 48 monthly payments of $158.34 each. Interest rate is 0% [APR 0.65% (E)].
Note: The above financing programs are offered by Sheffield Financial, a division of Truist Bank. Member FDIC. Subject to credit approval. Approval, and any rates and terms provided, are based on credit worthiness. Tiers will be based on the customer's credit score obtained by Sheffield Financial. Other financing offers are available. See your local dealer for details. Rate advertised is based on minimum bureau risk score of 660. Minimum amount financed $1,500; Maximum amount financed $50,000. Other qualifications and restrictions may apply. Offer effective on eligible and qualified units purchased from a participating dealer. See dealer for product eligibility and qualifications between 12/1/2020 and 3/31/2021. The advertised promotion includes an Origination Fee which has been added to the Amount Financed in the amount of $100.00. Offer subject to change without notice.

YARD CARD
Club Car has partnered with Yard Card to offer revolving line of credit options.*
*Restrictions apply. Please see your authorized Club Car dealer for details.
Choose from premium seats, wheels, tires, colors, canopies, and many more accessories to create your perfect Club Car...all online!