Moving the game forward. Shark Experience is the premier in-car entertainment platform with an all new user experience and updated content offerings to change the game for your golfers.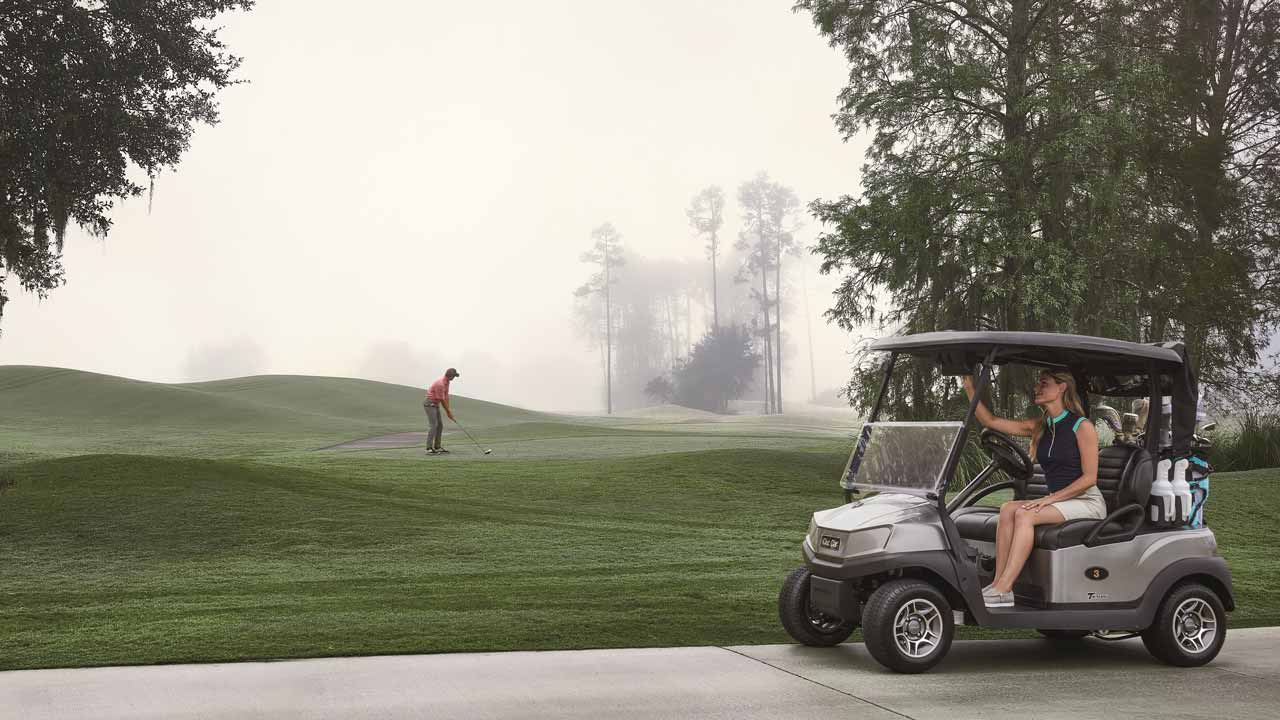 "Our primary focus is to provide the golfer with a better experience on the course, introduce new people to the game, and help golf grow alongside the technology innovations that are happening across other industries."
-GREG NORMAN
Take Shark Experience for a Test Drive.
Click below to demo the Shark Experience and see the game changing technology in action.
EXPAND THE GAME
Shark Experience offers distance-to-pin measurements, hole flyovers, and pro tips. In addition, music and entertainment choices provide your golfers what they want – an entertaining day out.
Paired with Visage Fleet Management, the Shark Experience connects cars and the course in a whole new way.
The new experience has continued to 'wow' our golfers. Everyday golfers finish their round and can't stop talking about how great the functionality and features are, especially the streaming music options.
Greg Rubino, General Manager – Classic Club
Dynamic GPS Yardage
Golfer Experience delivers hole overviews and touch for distance yardage (pins, hazards and points of interest).
SPORTS / MUSIC
Golfers can set a soundtrack through streaming TuneIn Radio or by a Bluetooth device-pairing-connection, as well as catch a game from the links, thanks to access to live sports, highlights, and more.
NEWS
Shark Experience keeps busy players connected by displaying the day's headlines and breaking news updates.
MORE INFORMATION
Learn more about Shark Experience.
REACH OUT
Get Shark Experience for your course.