Moving the game forward. Developed in partnership with Greg Norman Company and Verizon, the Shark Experience enhances time on the golf course in a modern, fun, and social way.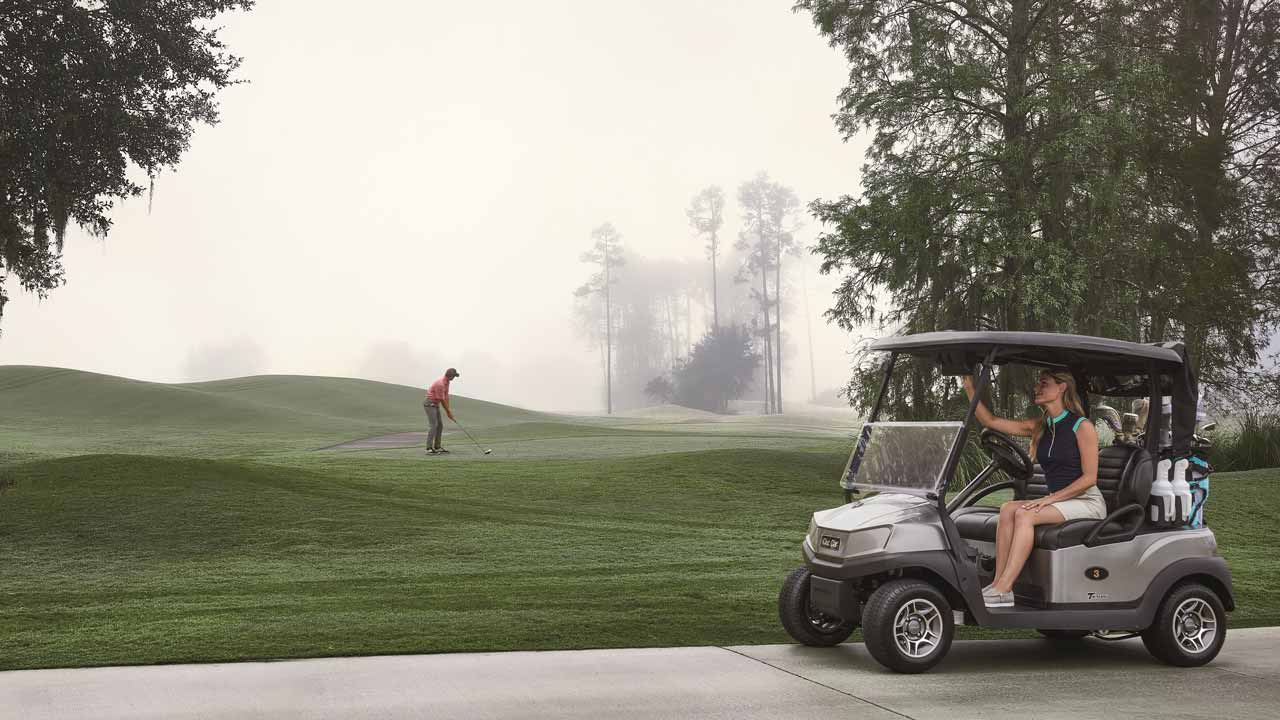 "Our primary focus is to provide the golfer with a better experience on the course, introduce new people to the game, and help golf grow alongside the technology innovations that are happening across other industries."
-GREG NORMAN
EXPAND THE GAME
Shark Experience offers distance-to-pin measurements, hole flyovers, and pro tips. In addition, music and entertainment choices provide your golfers what they want – an entertaining day out.
Paired with Visage Fleet Management, the Shark Experience connects cars and the course in a whole new way.
"I WANT THE SHARK CART"
Golf Business interviewed Cheval Golf & Athletic Club in Tampa, Florida to learn how they continue to innovate and thrive in today's market. The club is one of the first courses to use Shark Experience, and course owner Larry King, Jr. had this to say:
"I had a member go out in one of those carts and from that point forward he said, 'I don't want any of the old carts. I want the Shark cart.' How could that person ever go back to a cart with a plastic menu and a paper pin sheet in it? He's not going to. He's beyond that."
MUSIC
Golfers can set a soundtrack through streaming TuneIn Radio or by a Bluetooth device-pairing-connection.
SPORTS
Your players can catch a game from the links, thanks to access to live sports, highlights, and more.
NEWS
Shark Experience keeps busy players connected by displaying the day's headlines and breaking news updates.
MORE INFORMATION
Learn more about Shark Experience.
REACH OUT
Get Shark Experience for your course.