UTVs that maximize uptime and reliability
Carryall utility vehicles deliver best-in-class performance to keep American Campus Communities Running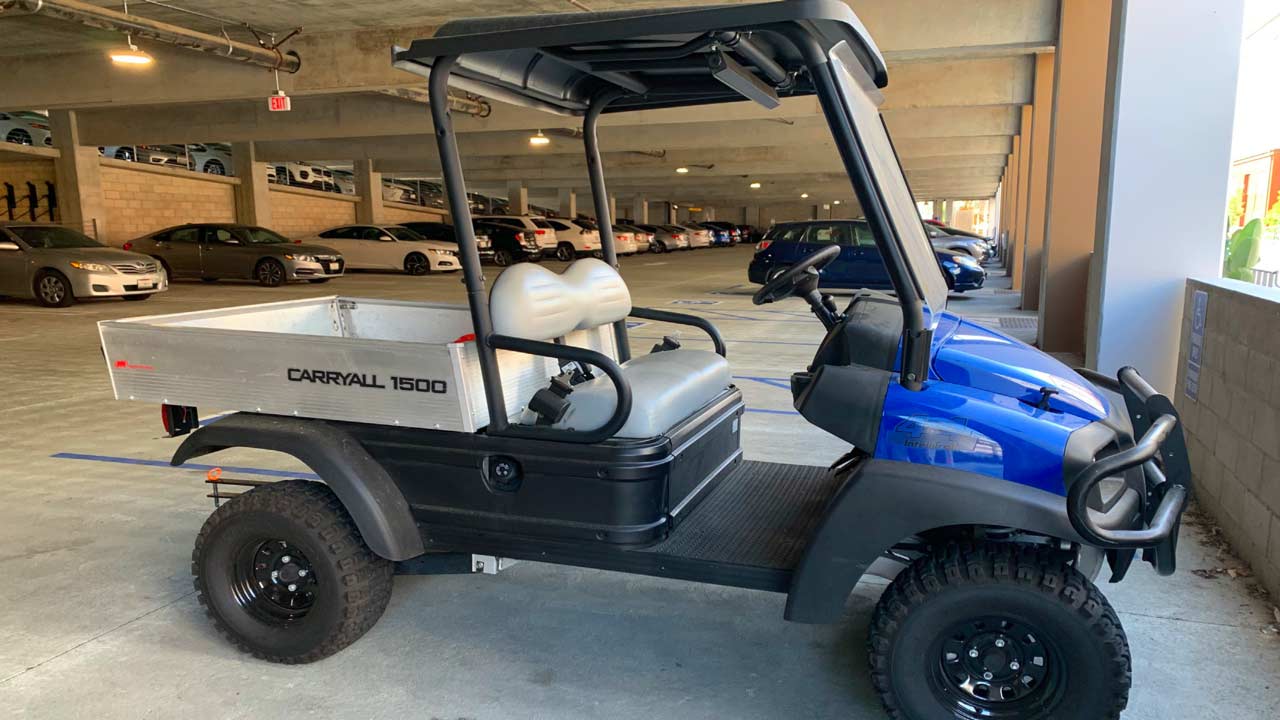 Creating a comprehensive fleet strategy for over 200 University housing locations across the country can create a major problem for American Campus Communities. Facilities managers rely on their utility vehicles every day to keep students happy and safe. No day is alike with tasks ranging from hauling equipment, supplies, furniture to towing heaving items. When a utility vehicle is down, maintaining housing becomes a serious challenge.
American Campus Communities (ACC) is the nation's largest developer, owner and manager of high-quality student housing communities. With over 203 total communities at 93 campuses in North America, ACC fleet managers have to keep the lights on day in and day out. Whether it is a new development, upgrading an acquired community, or partnering with a university to develop or manage on-campus housing, ACC's goal is the same: deliver the best possible experience for students – at every price point.
To deliver the best possible experience for students, ACC operations has partnered with Club Car to ensure facilities managers can maximize their productivity with reliable Carryall vehicles that can be counted on every day.
CARRYALL UTILITY VEHICLES ARE NIMBLE ENOUGH TO DRIVE ON ACCESS ROADS AND DIRECTLY TO STUDENT HOUSING BUILDINGS.
ACC quickly found that the Carryall line of utility vehicles delivers the most reliable and functional vehicle on the market. With a maximum payload of 800 lbs, Carryall utility vehicles are nimble enough to drive on access roads and directly to student housing buildings.
"Without our utility vehicles, our team has to work twice as hard to get the job done. We need the toughest vehicles out there as we rely on these cars to work 8-10 hours a day."
-Wayne Schrader, Vice President of Facilities at American Campus Communities
CAMPUS SUSTAINABILITY
In addition to providing reliable transportation, Carryall electric vehicles enable ACC to meet campus sustainability goals by providing efficient zero-emission solutions. "Many colleges across the country are looking to become more sustainable, and by switching to electric utility vehicles we are able to meet that goal."
"We worked with Club Car to build out our special spec vehicle, this includes ladder racks, utility boxes, canopy and Low Speed Vehicle designation to drive on public roads. This makes my facilities team work faster and smarter, being able to depended on our cars removes one less thing to worry about" said Schrader.
SINGLE SUPPLIER EASE
By partnering with Club Car, ACC is able to simplify the purchasing process and ensure vehicles are replaced in a timely manner when new sites are acquired. "Club Car always works with us to deliver new cars on time and find solutions for us when other utility vehicles go down" said Schrader.
PARTNER WITH CLUB CAR TODAY
Carryall vehicles are available in electric or gas with payload capacities from 800-1700 lbs. With productivity-boosting accessories, there is a Carryall for any job. Build your perfect vehicle today.
For more information on how to partner with Club Car to plan your fleet, maximize productivity and ensure reliable uptime contact us for more information.