INTRO ARTICLE:
HOW TO AVOID BUYER'S REMORSE WHEN PURCHASING A TURF UTV
Continue reading below...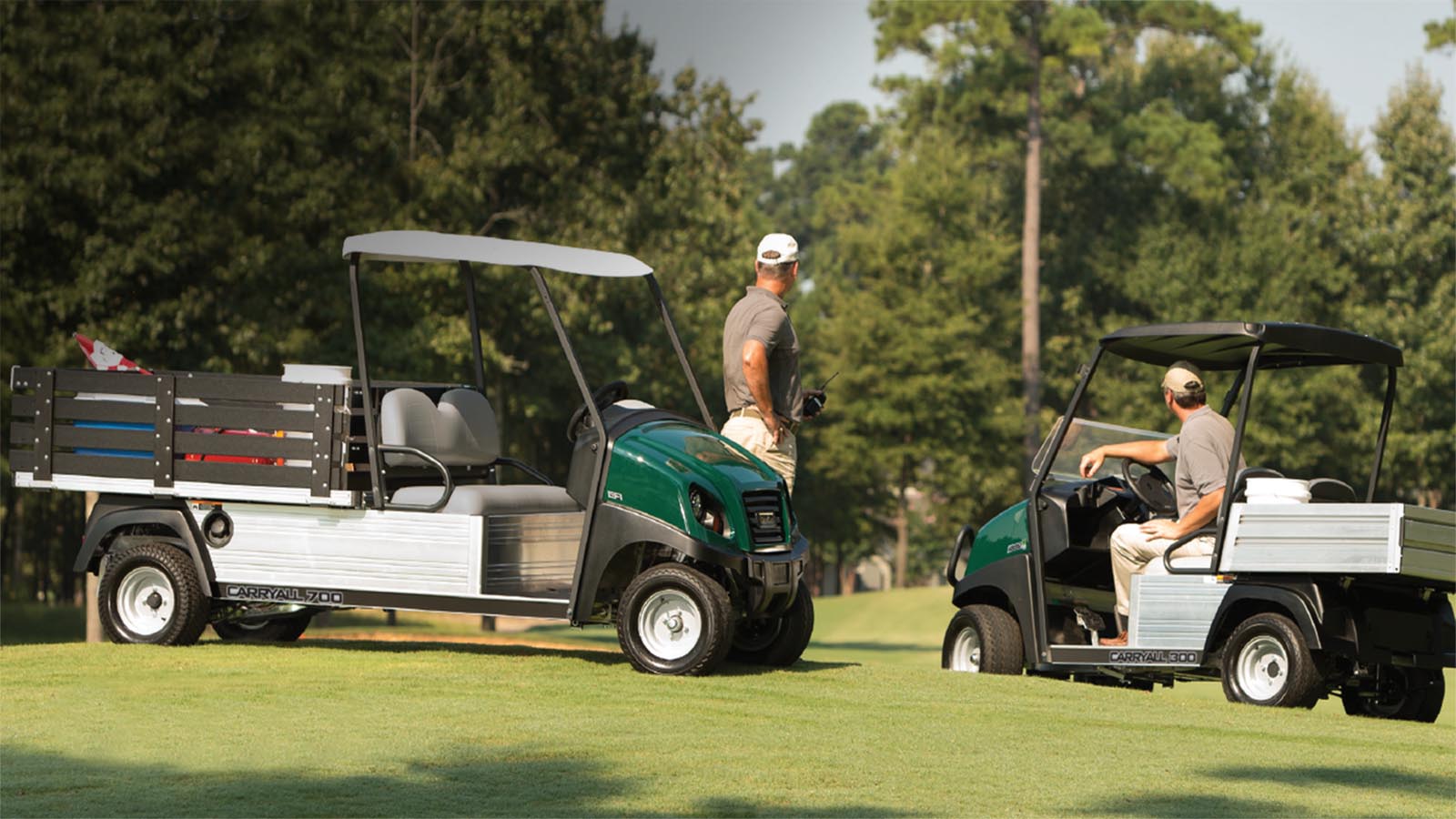 Is it time for you to think about purchasing turf utility vehicles (UTVs) for your golf course? If your first inclination is to contact a supplier you're familiar with, you're not alone. Like many club managers, you may look to the same company that manufactures your mowers, aerators, sprayers, green rollers, and other golf course maintenance equipment for your UTVs.
This isn't a bad approach, considering it typically makes for easier acquisition. However, there are drawbacks to using this type of supplier that you may not have considered.
Why You Need to Shop Around The technology, quality, and power of utility vehicles have evolved considerably over the last decade. As a result, there are vast differences in the performance, durability, and reliability of various manufacturers' vehicles. For example:
Some utility vehicles built for recreational use are sold as commercial vehicles. They generally lack the frames and suspension systems needed for grounds maintenance.
Others feature outdated carbureted engines
Vehicles made abroad may not have the service and support you'll need
Get the Most For Your Dollar
Yet, in these days of waning revenues and rising expenses, every dollar you spend and every hour your crews work has to yield solid results. All this makes it important to do your due diligence.
Our How to Avoid Buyer's Remorse series will teach you how to identify top quality utility vehicles, solve your transportation problems, and make smarter fleet investments. Start with the first, or navigate to an article that makes the most sense for you:
What You Need to Identify When Searching for Golf Course UTVs
What to Look for from a Vendor when Purchasing a Turf UTV
Gas vs. Electric UTVs: Which is Best for Me?