PLUS DE POSSIBILITÉS... DE JEU
Les véhicules de golf et pour turf de Club Car sont conçus pour améliorer le fonctionnement des exploitations de golf et améliorer l'expérience des clients sur le parcours.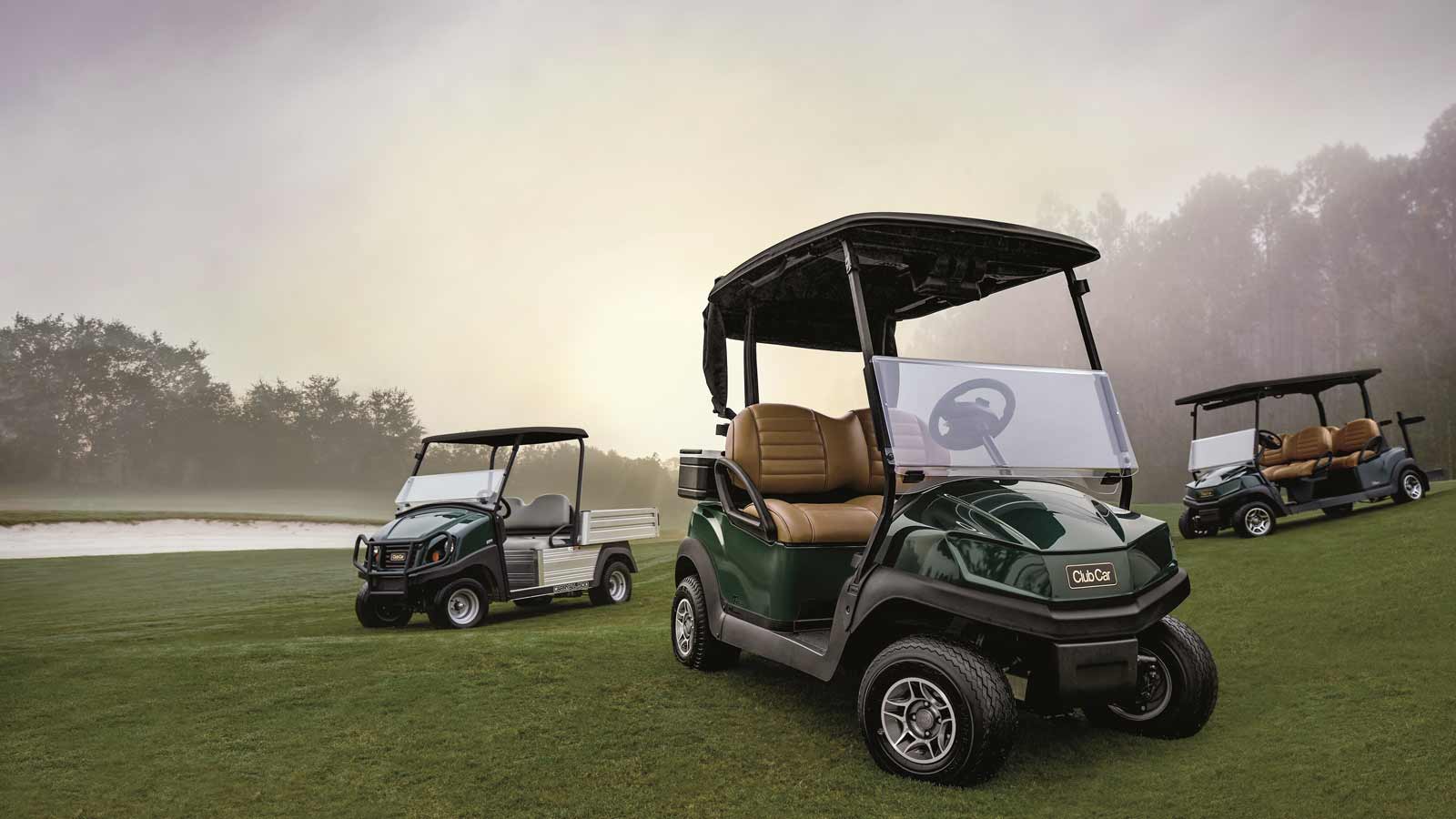 SOYEZ LE LIEU DE RASSEMBLEMENT DES GOLFEURS
Distinguez votre parcours avec des produits fiables, une technologie éprouvée, des stratégies commerciales visant à générer des revenus et des options de voiture sur mesure pour répondre à tous les besoins.

Grâce à la diversité de la gamme de véhicules Club Car et à Visage, de nouvelles opportunités s'offrent à vous.
NO MAINTENANCE. HIGH REWARD.
Available on new Tempos, the Lithium Ion battery is a no-maintenance, high-performance power source that can save you money and staff time, increase car reliability, and conserve energy to improve the overall performance of your operations.
NOUVELLES RÈGLES DU JEU
Pour les golfeurs qui préfèrent marcher, le tout nouveau Tempo™ Walk est prêt à rendre le parcours plus agréable.

Ce caddy autonome mains libres permet de transporter des clubs, des glacières, un GPS intégré et bien plus encore, pour une nouvelle expérience sur le terrain hors du commun.
WHAT OUR CUSTOMERS ARE SAYING
The partnership between us and Club Car, and our mutual goal of providing our members and their guests an unparalleled golfing experience, is key to our mutual success. We are grateful for Club Car's commitment to excellence.
-Chip King
Director of Golf, Grandfather Golf & Country Club
I feel that Club Car has a superior product, excellent representation, and a sense of pride that is unmatched…Partnering with Club Car for a service contract was a great decision and one that we highly value.
-Kurt Thompson
Director of Golf, Linville Ridge Country Club
I want to thank you for all of your work to help us transition into the current century with our fleet and the technology attached. Now that we have had it for six months, I can tell you this has been one of our best additions.
-Scott Heyn, PGA
General Manager/COO, The Farms Golf Club
YOUR COURSE. OUR SOLUTIONS.