ACCESSOIRES POUR VOITURETTES DE GOLF PERSONNELLE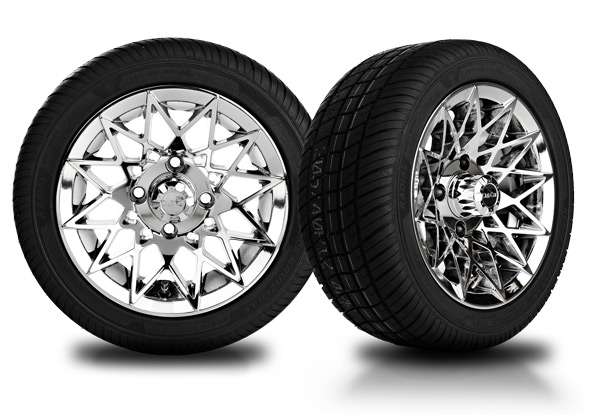 Pneu Kruizer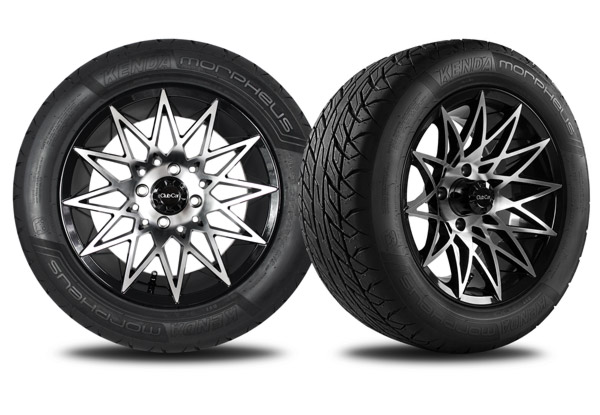 Pneu Morpheus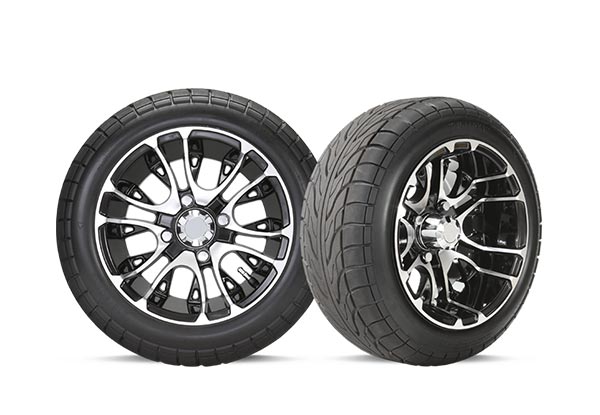 Pneu C254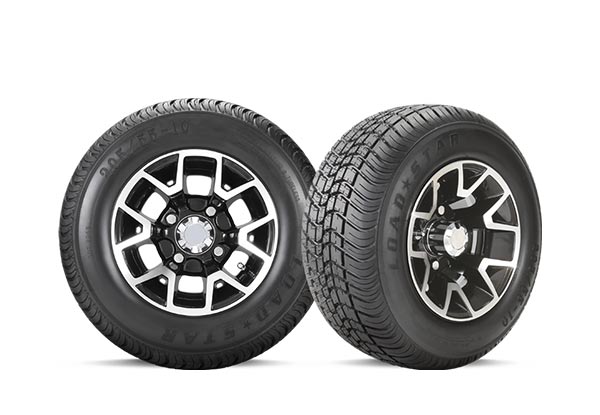 Pneu Loadstar®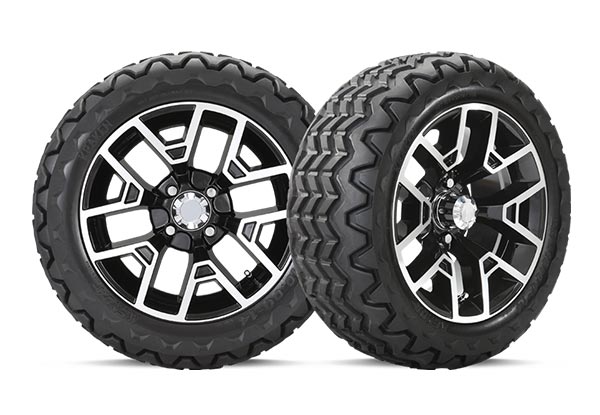 Pneu Kraken®
Votre style, votre élégance. Rien de mieux que des pneus résistants et sûrs pour mettre en valeur votre véhicule.

Nous savons qu'un bon pneu procure une meilleure expérience de conduite, mais il faut aussi qu'il donne l'impression d'être à la hauteur. Tous nos pneus répondent à des normes strictes en termes de fiabilité et de résistance. Leurs composants haut de gamme garantissent une longue vie de la bande de roulement.
Le pneu Loadstar de Kenda offre la garde au sol la plus élevée pour une voiture de golf sans utiliser de kit de levage et est doté d'une bande de roulement éprouvée par l'industrie pour une apparence inédite.

Le pneu C254, qui offre à votre véhicule Club Car un profil abaissé de véhicule de route, vous permet de rouler de façon plus performante sur la route, avec des roues de 12 pouces.

Le pneu Kraken est doté d'une bande de roulement qui offre une adhérence hors route et réduit le bruit de la chaussée. Il a également été testé à l'ozone, résiste aux intempéries et s'adapte parfaitement à nos kits de levage approuvés.
Morpheus golf cart tires are designed to provide a turf-friendly option for lifted Onward vehicles. The edgy design compliments the overall look. Additionally, the automotive steel belted radial minimizes road noise and vibrations for an incredibly smooth and quiet ride.
Our new steel belted radial Kruizer tire provides an incredibly smooth ride. Featuring our flashy 12" Athena wheel in three finishes.
Contactez votre concessionnaire pour connaître la référence basés sur le modèle de roue.