VÉHICULES UTILITAIRES CONFORMES À UN USAGE ROUTIER
Ces véhicules électriques représentent un petit investissement financier au quotidien mais ils œuvrent tels de petits pickups. Les modèles Carryall 510 et 710 sont équipés de série de ceintures de sécurité 3 points, de rétroviseurs, de feux arrière, de clignotants, d'un klaxon, ainsi que d'une boîte à gant verrouillable et d'une caméra de recul.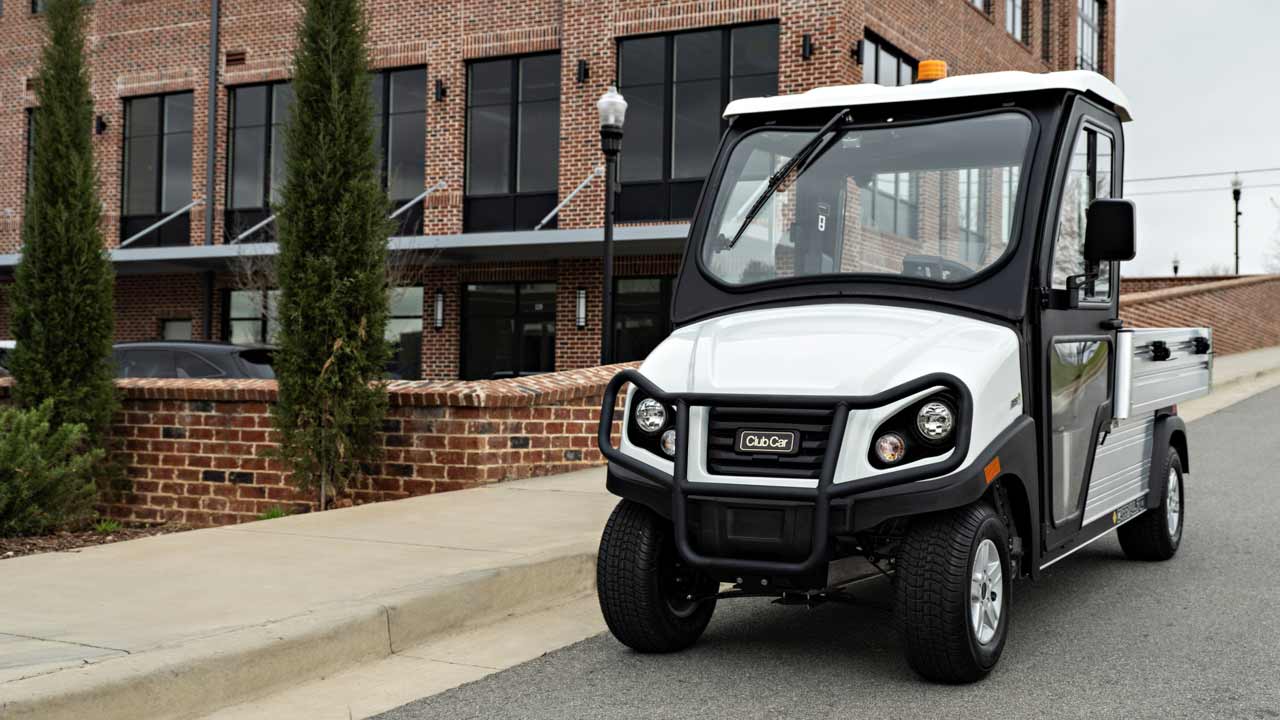 DE A À Z
Déplacez-vous dans votre complexe hôtelier, votre campus ou votre chantier avec zéro émission et plus d'efficacité.
Ces véhicules utilitaires sont équipés de nos cadres en aluminium, les meilleurs du marché, qui résistent à l'eau, au sel et aux produits chimiques souvent présents dans les complexes hôteliers et les campus.
METTEZ-VOUS AU VERT
Nos véhicules de transport à émission zéro représentent un atout économique pour tout campus, complexe hôtelier ou entreprise et peuvent aider à gagner du temps, de l'argent et à réduire l'impact environnemental.
WHAT IS A LOW SPEED VEHICLE?
All LSV vehicles must meet all U.S. federal safety standards (FMVSS 500) which require a registered VIN number, automotive safety windshield glass, safety belts, turn signals, headlamps, brake lights, horn, mirrors, reflex reflectors, a parking brake and a rear view camera. They also must meet state and local laws which can include windshield wipers and warning beacons.
In addition to federal, local and state laws the Society of Automotive Engineers created a voluntary industry standard for LSVs with SAEJ2358 LSV. This voluntary safety standard includes additional detailed requirements.
SAFETY STANDARDS OF CLUB CAR LSV'S
Club Car LSVs meet not only FMVSS500 LSV standards but also fully comply with the more stringent automotive SAEJ2358 standards with the inclusion of Occupant Protective Structures on all cars.
PROMOTIONS
Explorez les offres actuelles de financement et de location et découvrez quelle option vous convient le mieux.