PERSONAL GOLF CART ACCESSORIES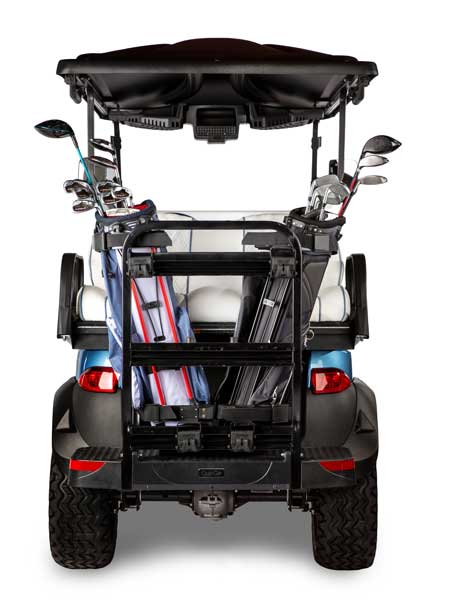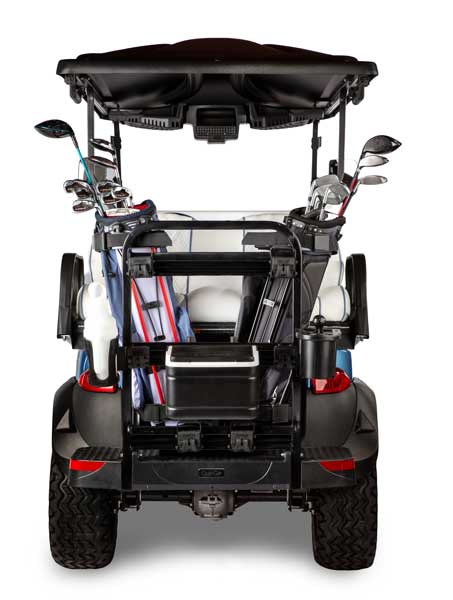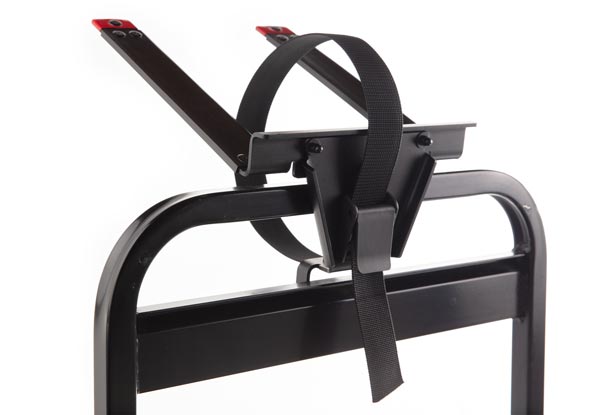 NEW: Beach chair holder
VERSATTACH™ GOLF BAG HOLDER SYSTEM
This new VersAttach™ based system allows for easy addition and removal of our exciting new golf bag holder and golf accessories. Add two golf bags, a sand bottle, ball washer, and cooler to your 4 or 6 passenger vehicle. The innovative bag holder design angles the bag outward, making for easy access to your clubs.
ALL-NEW: Versattach Beach Chair Holder
This innovative beach chair holder features a strap that secures the chairs and a rubber-like surface that protects the chairs. It will hold up to 4 beach chairs.
*Requires VersAttach Grab Bar
| | | |
| --- | --- | --- |
| Part # | Descr. | US MSRP |
| 47639215001 | VersAttach Grab Bar | $160 |
| 47638800001 | VersAttach Ball Washer Kit | $96 |
| 47638801001 | VersAttach Sand Bottle Kit | $69 |
| 47638802001 | VersAttach Golf Bag Holder | $382 |
| 47638803001 | VersAttach Cooler Kit | $117 |
| 47674102001 | VersAttach Beach Chair Holder | $218 |
| | |
| --- | --- |
| Part # | Descr. |
| 47639215001 | VersAttach Grab Bar |
| 47638800001 | VersAttach Ball Washer Kit |
| 47638801001 | VersAttach Sand Bottle Kit |
| 47638802001 | VersAttach Golf Bag Holder |
| 47638803001 | VersAttach Cooler Kit |
| 47674102001 | VersAttach Beach Chair Holder |