PERSONAL GOLF CART ACCESSORIES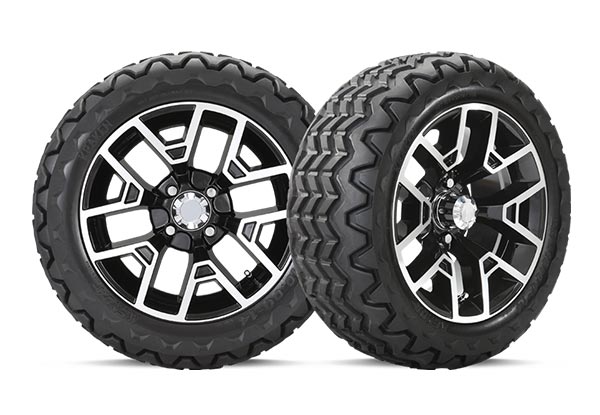 14" Atlas Wheel with Kraken® Tire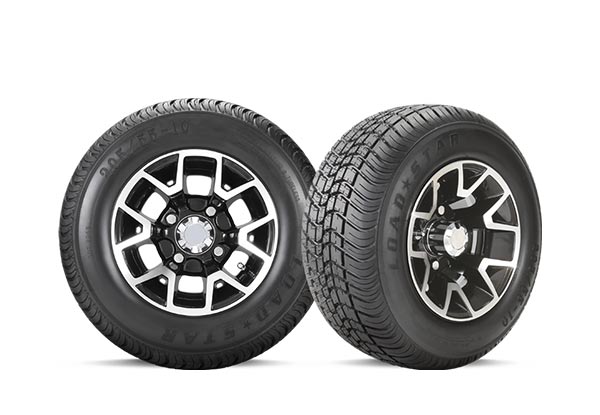 10" Atlas Wheel with Loadstar Tire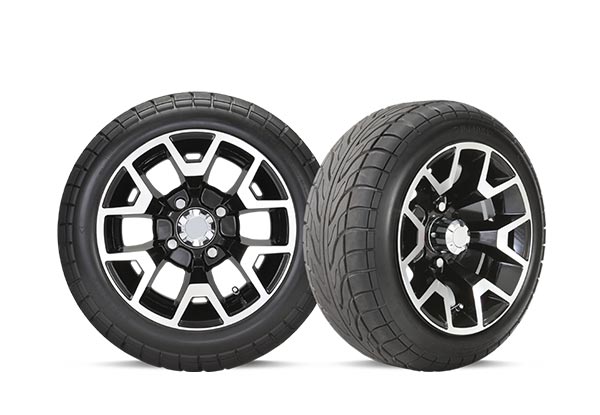 12" Atlas Wheel with C254 Tire
ATLAS WHEELS
Searching for a stylish and rugged look? You've come to the right place! Meet our Atlas wheel. Aluminum alloy, gloss black finish, and available in 10", 12", or 14" sizes, with the below tire combinations.
KENDA™ KRAKEN TIRES WITH 10- TO 14-INCH GLOSS BLACK WHEELS Club Car exclusive, PATENT PENDING tread pattern provides off-road grip while reducing road noise.
KENDA™ LOADSTAR TIRES WITH 10-INCH WHEELS DOT approved, Club Car exclusive tire, provides highest ground clearance for Precedent®, without a lift kit.
C254 TIRES WITH 12-INCH WHEELS DOT Approved, Club Car exclusive tire provides low profile looks and on-street performance.
14" ATLAS WHEELS
Part #
Description
US MSRP
47562948004
14" Gloss Black Atlas Wheel
with 23X10-14 Kraken Tire
$267
14" ATLAS WHEELS
Part #
Description
47562948004
14" Gloss Black Atlas Wheel
with 23X10-14 Kraken Tire
10" ATLAS WHEELS
Part #
Description
US MSRP
47561647004
10" Gloss Black Atlas Wheel
with 205/55-10 Loadstar Tire
$183
10" ATLAS WHEELS
Part #
Description
47561647004
10" Gloss Black Atlas Wheel
with 205/55-10 Loadstar Tire
12" ATLAS WHEELS
Part #
Description
US MSRP
47561649004
12" Gloss Black Atlas Wheel
with 23X10-12 Kraken Tire
$231
47561652004
12" Gloss Black Atlas Wheel
with 215/40-12 C254 Tire - Left
$190
47561653004
12" Gloss Black Atlas Wheel
with 215/40-12 C254 Tire - Right
$190
12" ATLAS WHEELS
Part #
Description
47561649004
12" Gloss Black Atlas Wheel
with 23X10-12 Kraken Tire
47561652004
12" Gloss Black Atlas Wheel
with 215/40-12 C254 Tire - Left
47561653004
12" Gloss Black Atlas Wheel
with 215/40-12 C254 Tire - Right