UTILITY VEHICLES FOR EVERY JOB
Whether you're moving a crowd, a crew, or a heavy load of equipment, Club Car has rugged and versatile utility vehicles (UTVs) to get the job done.
BETTER FUEL EFFICIENCY, MORE HORSEPOWER
Our electronic fuel injection engines provide better support no matter if you're hauling a group of eight people or a half-ton of equipment.
This means our diesel, gas, and electric utility vehicles provide a smoother ride for your guests, are more durable for your workforce, and take it easy on your bottom line.
TACKLE ANY JOB WITH OUR UTV ACCESSORIES
Designed with tools in mind, our easy-to-use system of holders and dividers makes loading your tools safely a problem of the past.
THE NEW FIT-TO-TASK SERIES
With the Carryall Fit-to-Task series, we've removed the guesswork on what accessories fit your needs.
Construction site managers, resort housekeepers, catering companies, facilities management professionals— there's a vehicle configuration ready and waiting, built upon the legendary Carryall platform.
LEARN MORE ABOUT OUR UTILITY VEHICLES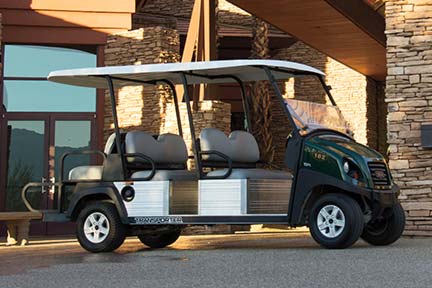 TRANSPORTER
MADE FOR CREWS AND CARGO
Available with a fold-down rear seat to carry up to 300 lbs. and equipped with rustproof aluminum chassis, body, and bed.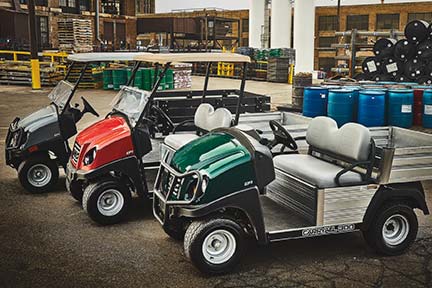 UTILITY 4X2
BUILT FOR WORK
Nimble enough to go wherever you need. Tough enough to handle your entire workday.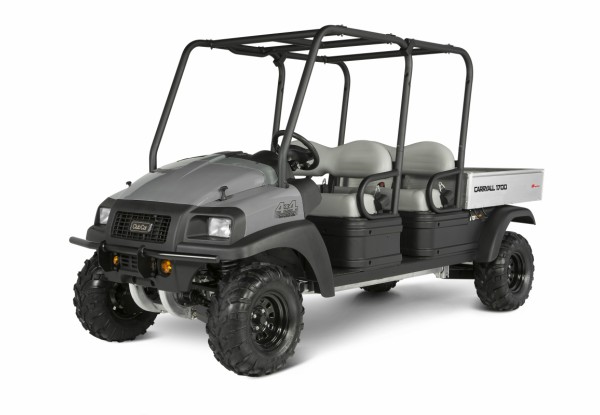 UTILITY 4X4
The perfect combination of muscle and flexibility only available from our Carryall line of 4x4 work utility vehicles.
PROMOTIONS
Explore current finance and lease offers for all Club Car utility vehicles, and discover which option is best for you.