ACESSÓRIOS PARA CARROS DE GOLFE PESSOAIS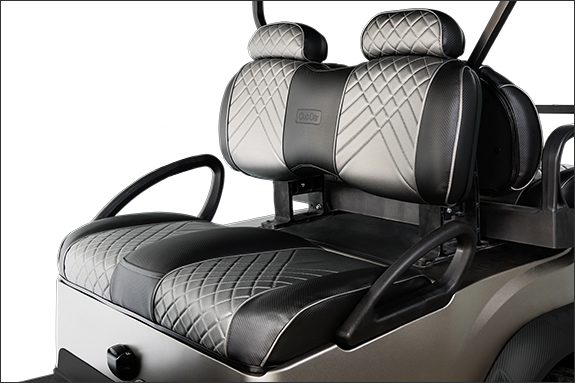 Fibra de carbono preta desportiva com incrustação prateada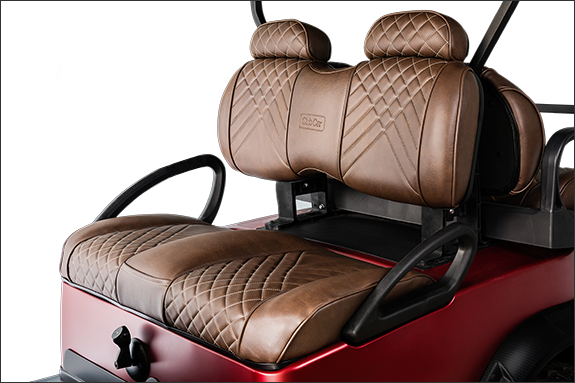 Castanho-briar de luxo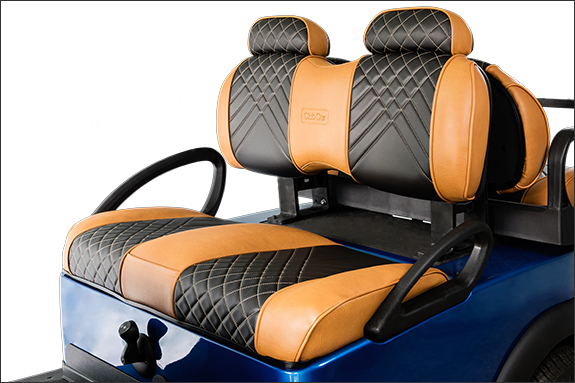 Bege-mel de luxo com incrustação preta
ONWARD / PRECEDENT PREMIUM HIGH-BACK SEATS
Our Premium High-Back Seats are as good as it gets when it comes to style and comfort for your vehicle. Nothing else comes close! Choose from three different color options to personalize your ride and make a lasting statement.
Our High-Back Premium Seats come with diamond fade stitching for a high-end automotive look.
*FITS 2 AND 4 PASSENGER ONWARD AND PRECEDENT VEHICLES. NOT COMPATIBLE WITH 6 PASSENGER MODELS.
BANCOS DE ENCOSTO ALTO PREMIUM ONWARD/PRECEDENT
Os nossos bancos de encosto alto premium são insuperáveis no que toca a estilo e conforto para o seu veículo. Nada se compara! Escolha uma de três opções de cor diferentes para personalizar a sua condução e afirmar a sua expressão de forma duradoura.
Os nossos bancos de encosto alto premium possuem costuras disfarçadas em losango para conferir um aspeto automobilístico sofisticado.
* ADEQUADO PARA VEÍCULOS ONWARD E PRECEDENT
FIBRA DE CARBONO PRETA DESPORTIVA COM INCRUSTAÇÃO PRATEADA
N.º de referência/Descrição
47641053001
Lugares dianteiros - assento
47641054001
Lugares dianteiros - encosto
47641055001
Lugares traseiros - assento
47641056001
Lugares traseiros - encosto
BEGE-MEL DE LUXO COM INCRUSTAÇÃO PRETA


N.º de referência/Descrição
47641053002
Lugares dianteiros - assento

47641054002
Lugares dianteiros - encosto

47641055002
Lugares traseiros - assento

47641056002
Lugares traseiros - encosto
CASTANHO-BRIAR DE LUXO


N.º de referência/Descrição
47641053003
Lugares dianteiros - assento

47641054003
Lugares dianteiros - encosto

47641055003
Lugares traseiros - assento

47641056003
Lugares traseiros - encosto