FLEET GOLF AND TURF UTILITY VEHICLE OPTIONS AND ACCESSORIES
Comfort and dependability don't have to be an either/or option. Customize your Tempo or Carryall for enhanced durability and functional capacity.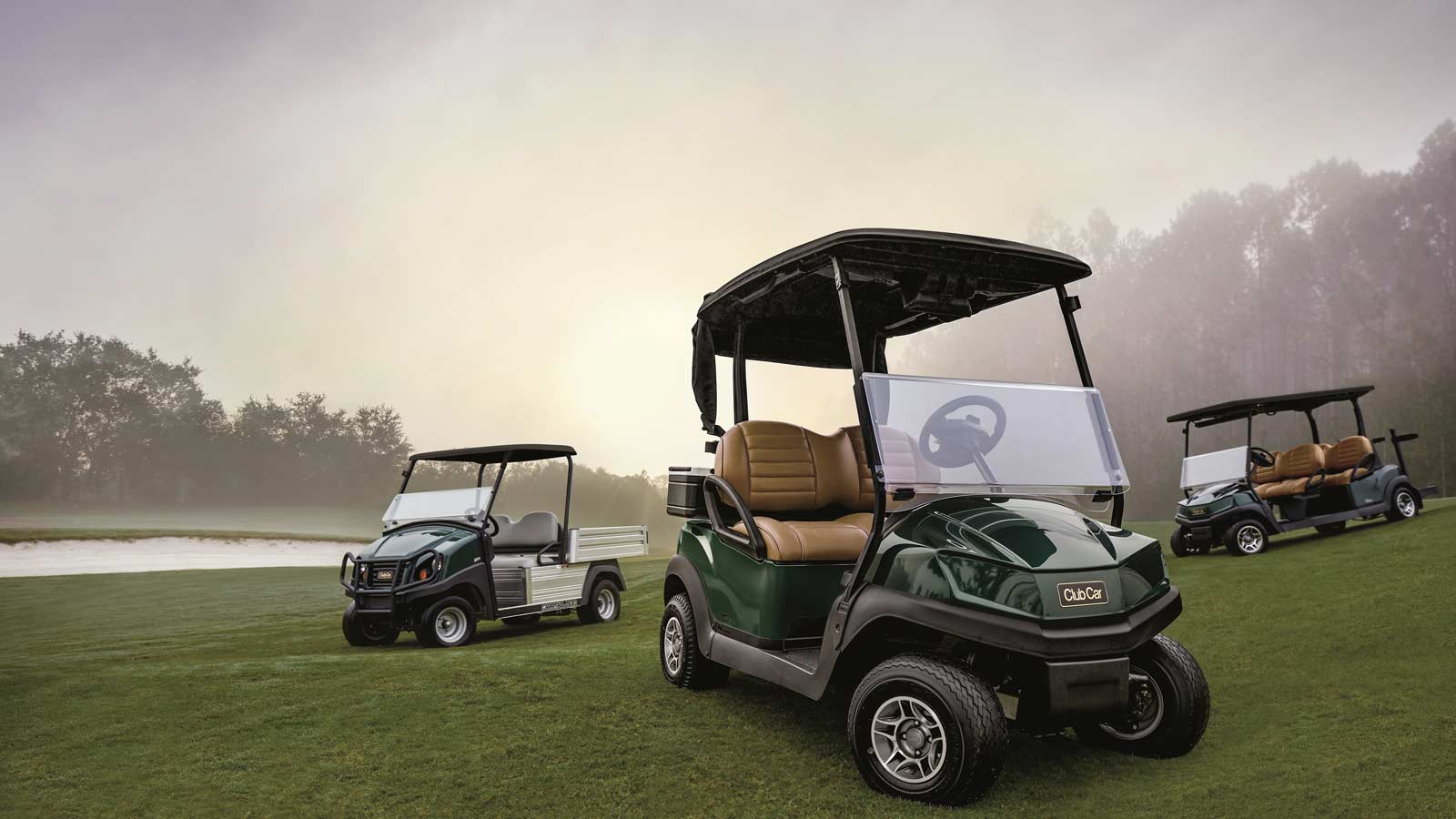 PREMIUM SEATS

Your guests deserve the most comfortable ride imaginable, and Club Car premium seats deliver. Cushy, yet firm, they add to the overall golfing experience while complementing any golf car fleet's look with sharp, two-tone designs.

Available in:

Light Beige
Camello
Grey
Black
Black and Grey
Camello and Beige
Diamond Stitch White and Silver

TEMPO FLEET COLORS

Upgrade your fleet's look with metallic or molded-in colors and showcase your course's style throughout the round.

MOLDED-IN COLORS:

White
Beige
Cashmere
Platinium
Green
Sapphire
Black
Sangria

METALLIC PAINT COLORS:

Candy Apple Red
Sapphire
Platinum
Black
Glacier
Green
Ice Blue
Custom Color

DUAL USB PORT

There's one item nearly everyone has at all times: their phone.

With a dual USB port on your cars, you can provide golfers that added touch of keeping their phones charged throughout their round – another way to create a positive on-course experience and keep your guests talking about it.
VERSATTACH

Your crews need to have the right tool at the right time. It's why we created the VersAttach™ bed attachment system, designed to make it easy to securely carry tools and more across the course.

Prevent damage to a critical investment – your tools – and decrease wasted time getting the right equipment for each job.

Haul more gear and get more done with VersAttach.
MANY OTHER ACCESSORIES
Your vehicles have many different jobs throughout the day, and Club Car fleet and turf accessories ensure you always have what you need. There are hundreds of available options, so contact us today and fit out what works best for your needs.