ACCESSOIRES POUR VOITURETTES DE GOLF PERSONNELLE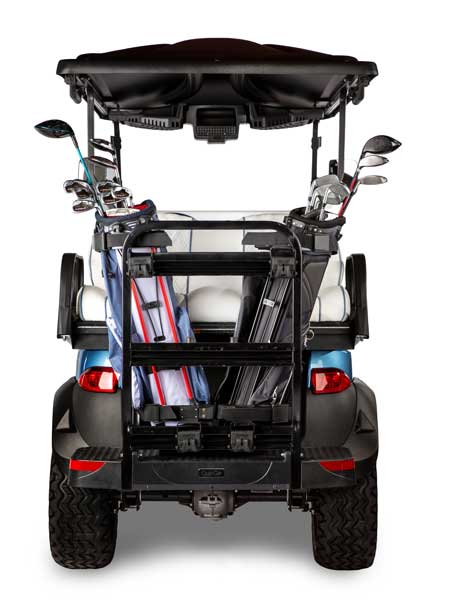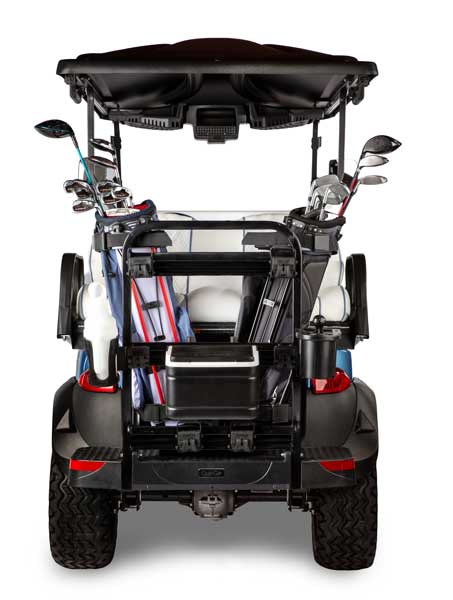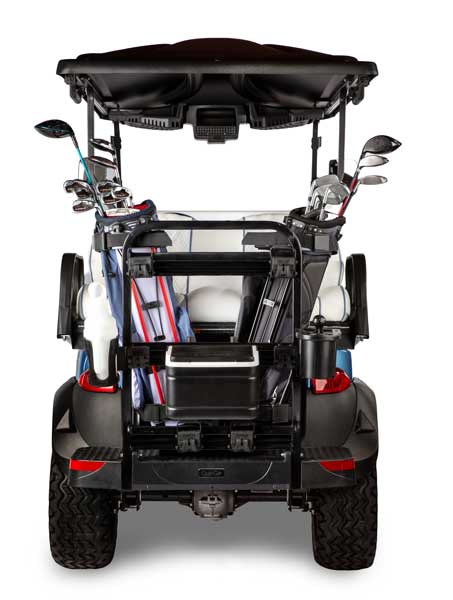 SYSTÈME DE FIXATION DE SAC DE GOLF VERSATTACH™
Ce nouveau système VersAttach™ permet de facilement ajouter ou retirer notre superbe support de sac de golf ou autres accessoires de golf. Ajoutez deux sacs de golf, une bouteille de sable, un nettoyeur de balle et une glacière à votre véhicule 4 ou 6 passagers. Ce nouveau porte-sacs de golf innovant oriente le sac vers l'extérieur du véhicule, pour un accès plus aisé à vos clubs.
ALL-NEW: Versattach Beach Chair Holder
This innovative beach chair holder features a strap that secures the chairs and a rubber-like surface that protects the chairs. It will hold up to 4 beach chairs.
*Requires VersAttach Grab Bar
| | | |
| --- | --- | --- |
| Réf. | Descr. | PDSF aux États-Unis |
| 47639215001 | Barre de maintien VersAttach | 160 USD |
| 47638800001 | Kit de nettoyeur de balle VersAttach | 96 USD |
| 47638801001 | Kit de bouteille de sable VersAttach | 69 USD |
| 47638802001 | Porte-sac de golf VersAttach | 382 USD |
| 47638803001 | Kit glacière VersAttach | 117 USD |
| 47674102001 | VersAttach Beach Chair Holder | 218 USD |
| | |
| --- | --- |
| Réf. | Descr. |
| 47639215001 | Barre de maintien VersAttach |
| 47638800001 | Kit de nettoyeur de balle VersAttach |
| 47638801001 | Kit de bouteille de sable VersAttach |
| 47638802001 | Porte-sac de golf VersAttach |
| 47638803001 | Kit glacière VersAttach |
| 47674102001 | VersAttach Beach Chair Holder |