ACCESORIOS PERSONALES PARA CARROS DE GOLF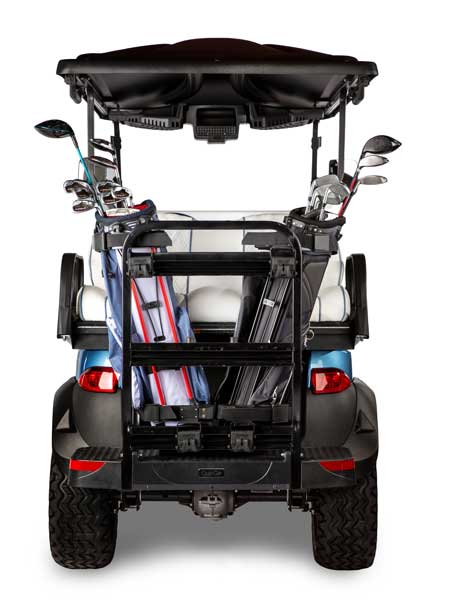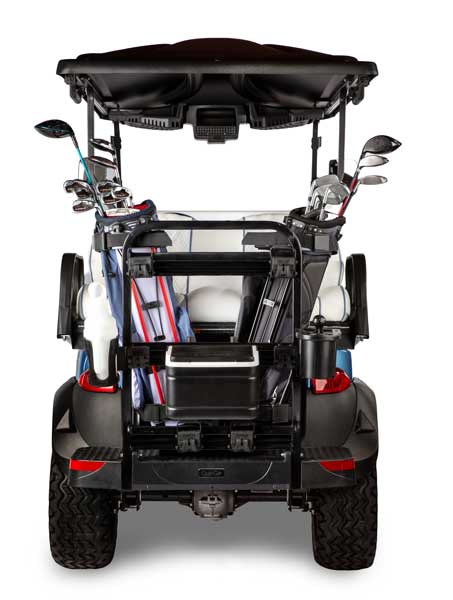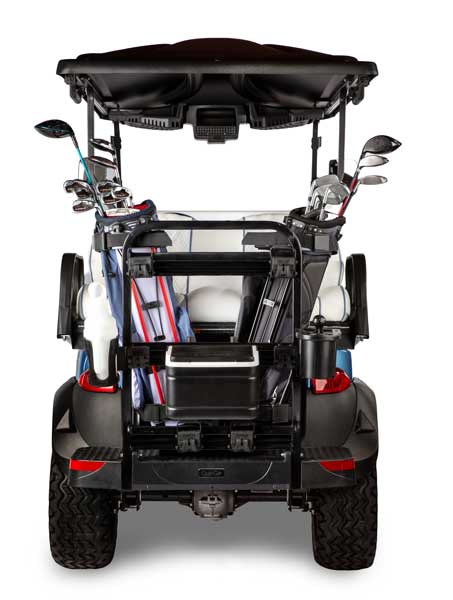 SISTEMA DE SOPORTE PARA BOLSAS DE GOLF VERSATTACH™
Este nuevo sistema VersAttach™ permite la fácil colocación y extracción de nuestro nuevo y fantástico soporte para bolsas y accesorios de golf. Agregue dos bolsas de golf, una botella de arena, un lavador de bolas y un refrigerador a su vehículo de 4 o 6 pasajeros. El innovador diseño del portabolsa inclina la bolsa hacia afuera, lo que facilita el acceso a los palos.
ALL-NEW: Versattach Beach Chair Holder
This innovative beach chair holder features a strap that secures the chairs and a rubber-like surface that protects the chairs. It will hold up to 4 beach chairs.
*Requires VersAttach Grab Bar
| | | |
| --- | --- | --- |
| Pieza # | Descr. | MSRP en EE. UU. |
| 47639215001 | Barra de agarre VersAttach | $ 160 |
| 47638800001 | Kit para lavar bolas VersAttach | $ 96 |
| 47638801001 | Kit de botella de arena VersAttach | $ 69 |
| 47638802001 | Soporte para bolsa de golf VersAttach | $ 382 |
| 47638803001 | Kit de refrigerador VersAttach | $ 117 |
| 47674102001 | VersAttach Beach Chair Holder | $ 218 |