Carryall 502 Slim Package with Narrow Bed and Canopy
Ideal for applications requiring navigation of narrow paths, small openings, or confined spaces.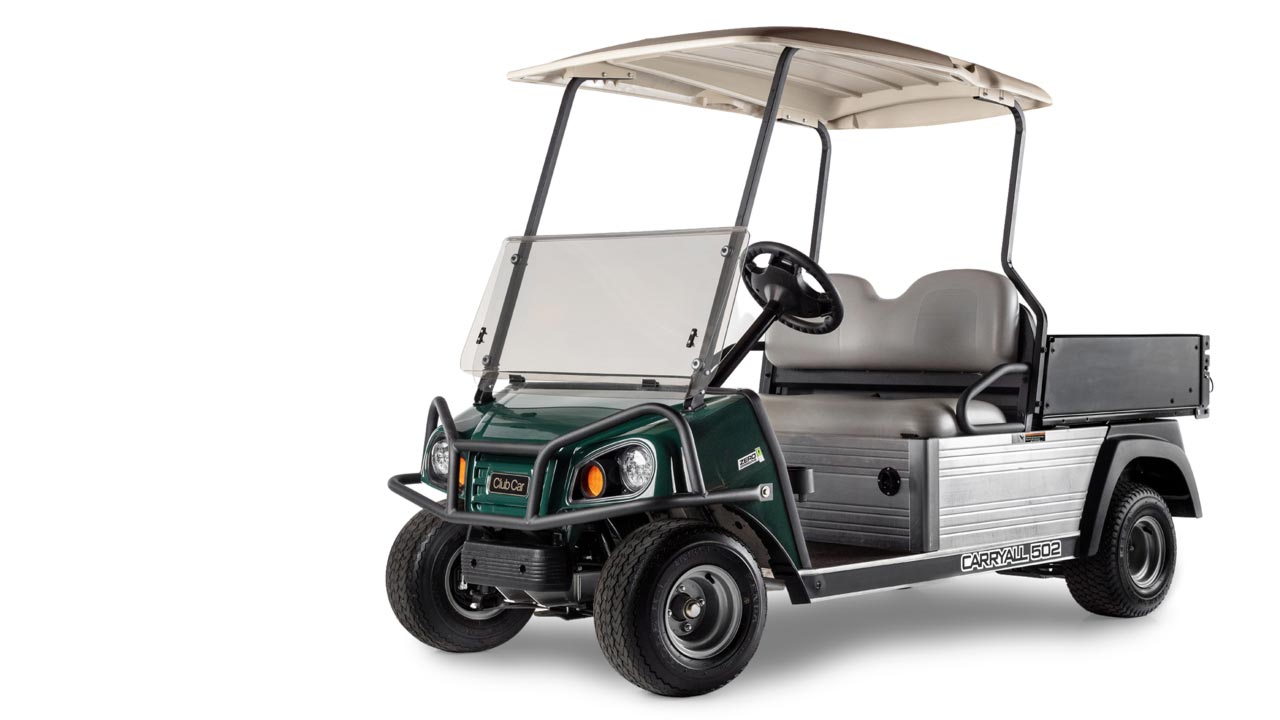 Your Productivity, Maximized
The Carryall 502 with the Slim Package was expertly designed with your needs in mind. With a new narrow bed and canopy option, and total vehicle width of 47 inches, this vehicle can fit into narrow spaces where other utility vehicles cannot go. Despite its small footprint, the Carryall 502 with the Slim Package retains all the benefits of the standard Carryall 502 with extra operator room for all-day comfort and a low profile dash to maximize the range of view in front of the car. Capable of shipping side-by-side on most standard trailers, the Slim Carryall 502 is also perfect for rental fleets.
The Carryall 502, available with either a 48V electric powertrain or Club Car's exclusive Kohler Command Pro® closed-loop EFI engine, ensures your fleet is always ready. The Carryall 502 with the narrow bed and canopy combines the superb engineering of our 500 series with a compact footprint for a number of space restricted applications.
Designed to easily ship side-by-side on most standard size trailers, the Carryall 502 is also the perfect addition for a rental fleet.
MANUALS &
BROCHURES
Get additional information.
LOCATE
A DEALER
Contact your nearest Club Car Authorized Dealer.