MANAGE AND MAINTAIN YOUR FLEET, AS WELL AS YOUR MEMBERS' PRIVATE CARTS
Enhance your golfers' experiences and your course operations through tracking, control, and messaging to private golf cars with Club Car Connectivity.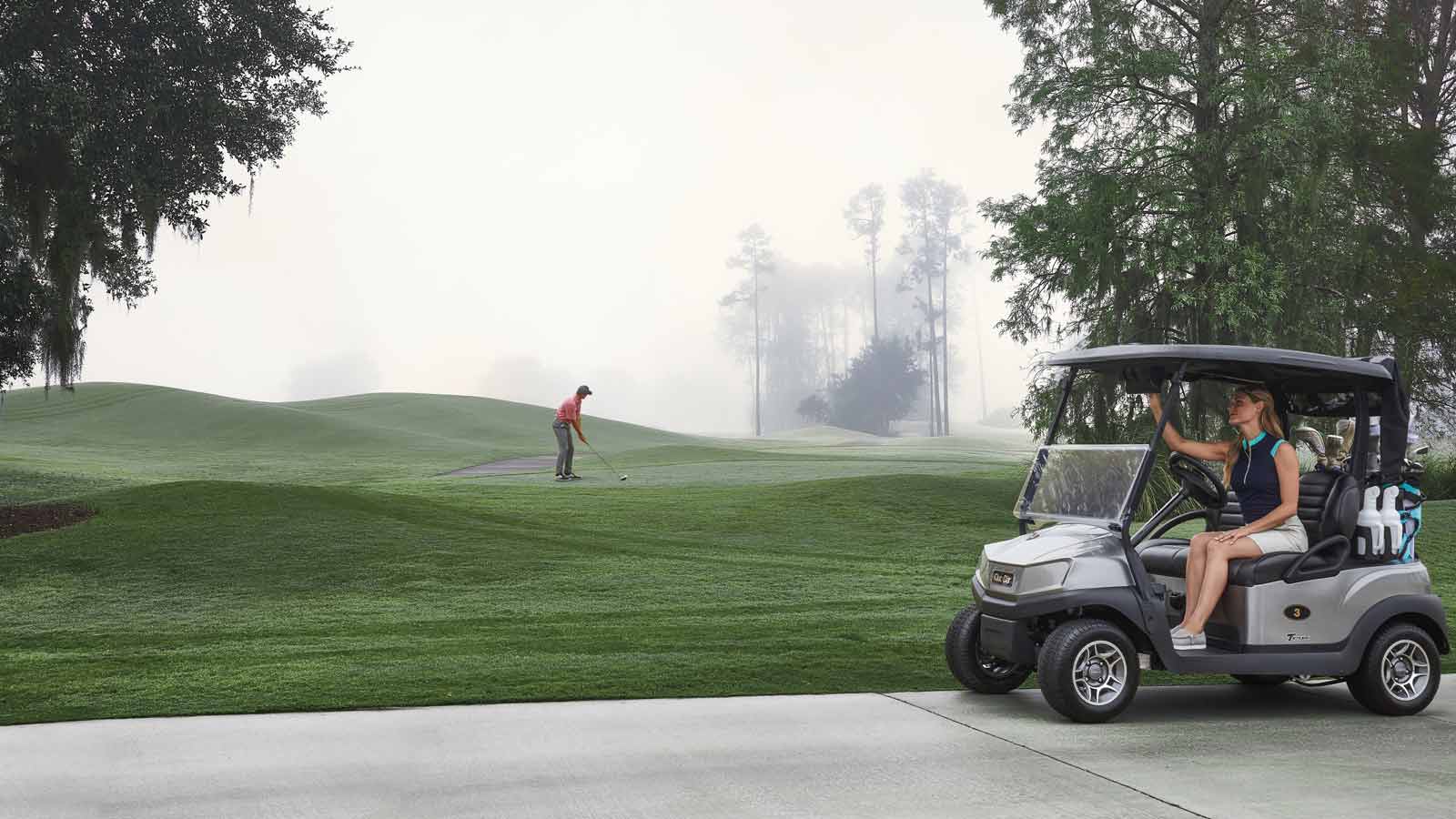 EASY OPERATION
Dealer install of Club Car Connect creates a turnkey experience through which golf courses can track their fleets and private carts to ensure pace of play is maintained and ghost rounds are avoided.
PROTECT YOUR ASSETS
Through the integrated Visage Control Center, golf courses can set up action zones and prohibit cars from entering restricted zones to protect the golf course and minimize repair costs.
INCREASED REVENUE
Tournament play, course promotions, and food and beverage sales are available through connectivity to increase revenue and enhance play.
ENHANCED COMMUNICATION
Gain the ability to communicate weather and pace of play alerts with golfers in personal golf cars.
GOOD FOR YOUR COURSE, GOOD FOR YOUR GOLFERS
TRACKING


Real-time tracking of private carts & fleet carts


Private carts included in pace of play notices
Protect course from unauthorized use after hours
CAR CONTROL


Reduce operating expenses & grounds maintenance costs through tracking and control
Ability to communicate and promote to private cars
Protect restricted areas from private car access
INCREASED REVENUE AND EASIER OPERATIONS
Increased revenue through food & beverage sales, course promotions, & tournament play
Enhanced value for trail fees and course fees already being charged
WiFi access for action zone updates, software updates