PERSONAL GOLF CART ACCESSORIES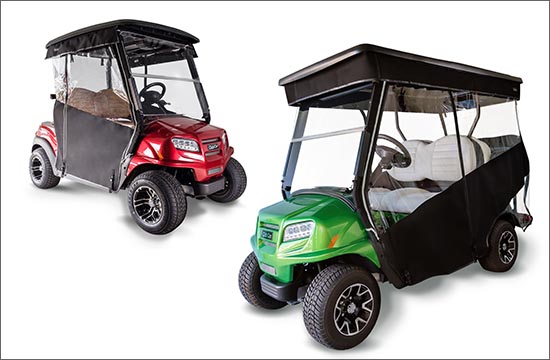 Onward 2 & 4 Passenger Enclosures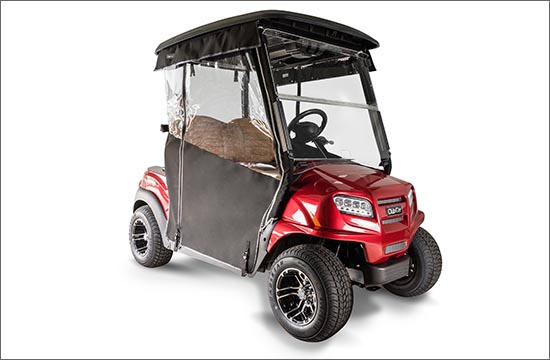 2 Passenger Enclosures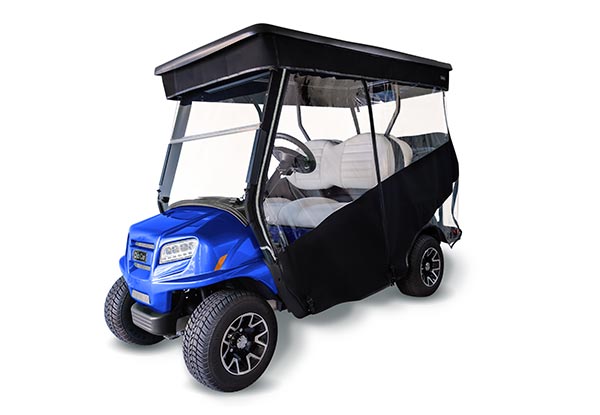 4 Passenger Enclosures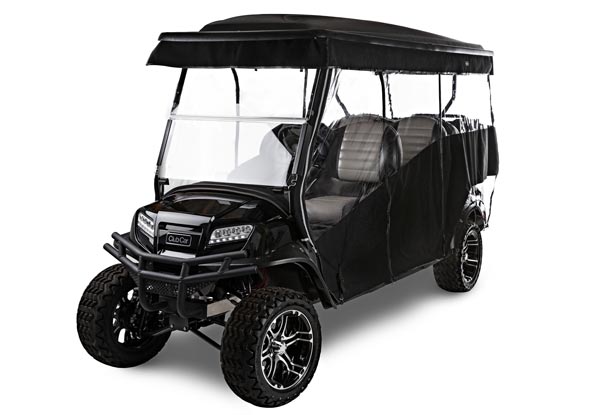 6 Passenger Enclosures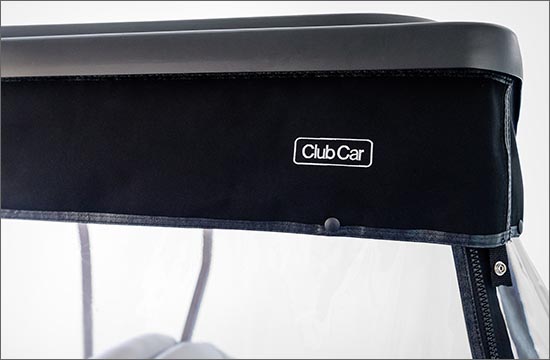 Valance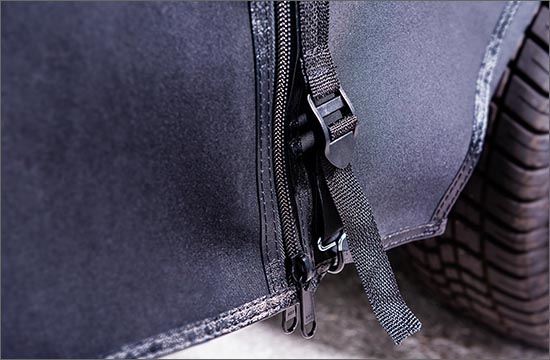 Adjustable Enclosure Strap
Reflective Binding - Day or Night
ONWARD® Custom-Fit Golf Cart ENCLOSURES
Cruise in comfort and style, rain or shine, with a versatile, and durable golf cart enclosure. Adjustable hooks ensure a secure fit for your golf car. Reflective binding makes your Onward more visible - day and night. Roll-up panels provide flexibility for changing weather conditions.
Additionally, long-lasting Sunbrella® fabric resists fading and mold/mildew, to keep your golf cart cover looking newer, longer. The 100% solution-dyed acrylic ensures color stays true over time, is water and dirt repellent, and delivers:
Superior strength and durability
UV protection
Easy cleaning and maintenance
Protect yourself and your Onward from the weather with one of our high-quality, easy to install enclosures. Available for 2 passenger, 4 passenger, and 6 passenger models!
2 PASSENGER ENCLOSURE
Part # 47648809001
US MSRP: $594
4 PASSENGER ENCLOSURE
Part # 47648809002
US MSRP $878
6 PASSENGER ENCLOSURE
Part # 47648809003
US MSRP $1,153
2 PASSENGER ENCLOSURE
Part # 47648809001
4 PASSENGER ENCLOSURE
Part # 47648809002
6 PASSENGER ENCLOSURE
Part # 47648809003