PERSONAL GOLF CART ACCESSORIES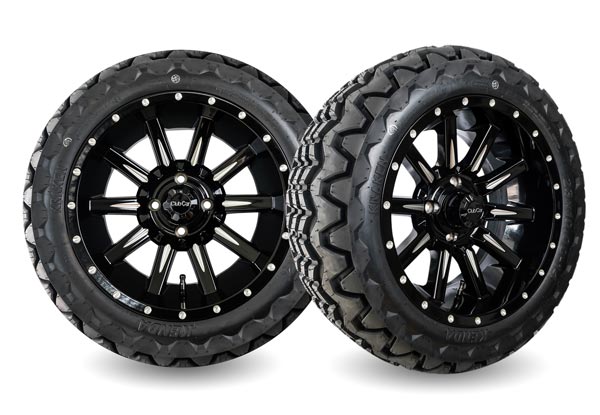 14" Zeus Gloss Black wheel with Kraken® tire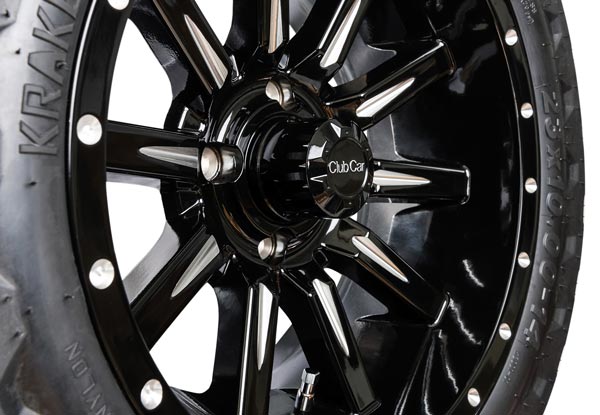 14" Zeus Gloss Black wheel with Kraken® tire close-up detail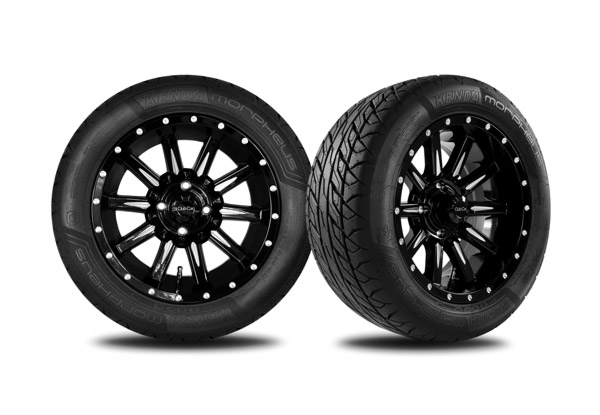 14" Zeus Gloss Black wheel with Morpheus tire
ZEUS WHEELS
Designed for lifted vehicles, the Zeus wheel provides a rugged look that will look great at a standstill and also in motion. Offered in gloss black finish, 14" size, and available mounted with our Kraken® or Morpheus tires.
Kraken tires feature a tread pattern that provides off-road grip while reducing road noise. It's also ozone tested, weather-rot resistant, and pairs well on our approved lift kit.
Morpheus tires are designed to provide a turf-friendly option for lifted Onward vehicles and feature an edgy design that compliments the overall look. Additionally, the automotive steel belted radial minimizes road noise and vibrations for an exceptionally smooth and quiet ride.
| | | |
| --- | --- | --- |
| Part # | Description | US MSRP |
| 47641038001 | 14" Gloss Black Zeus Wheel with 23x10-14 Kraken Tire | $301 |
| 47699219001 | 14" Gloss Black Zeus Wheel with 215/50R14 Morpheus Tire | $328 |
| | |
| --- | --- |
| Part # | Description |
| 47641038001 | 14" Gloss Black Zeus Wheel with 23x10-14 Kraken Tire |
| 47699219001 | 14" Gloss Black Zeus Wheel with 215/50R14 Morpheus Tire |