personal golf cart accessories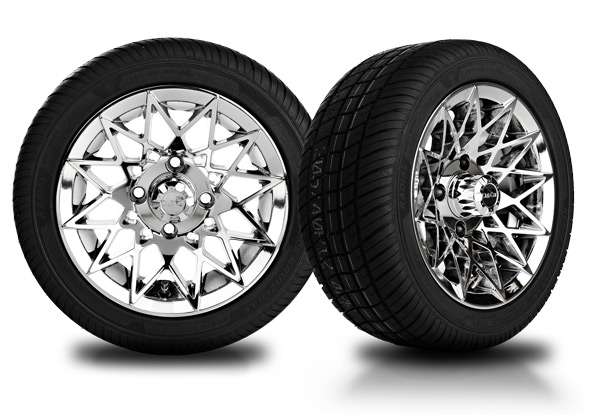 Kruizer Tire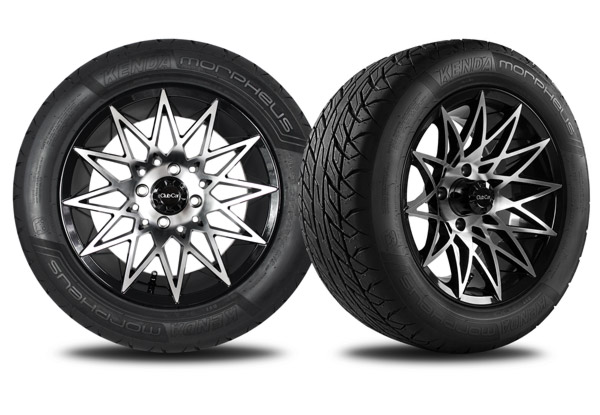 Morpheus Tire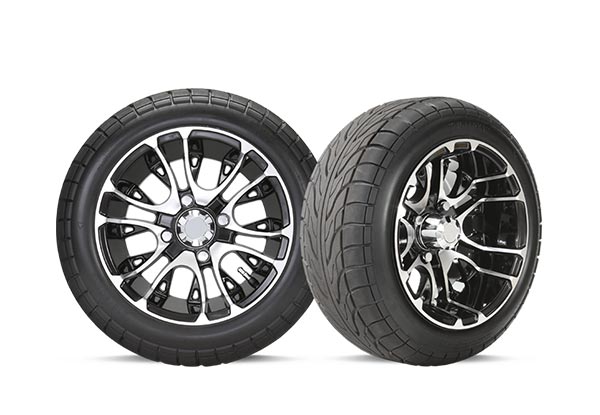 C254 Tire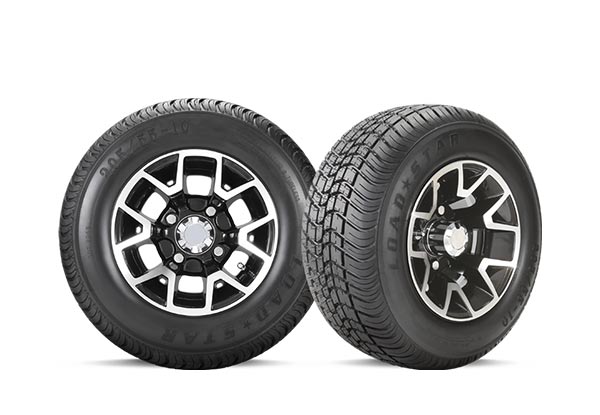 Loadstar® Tire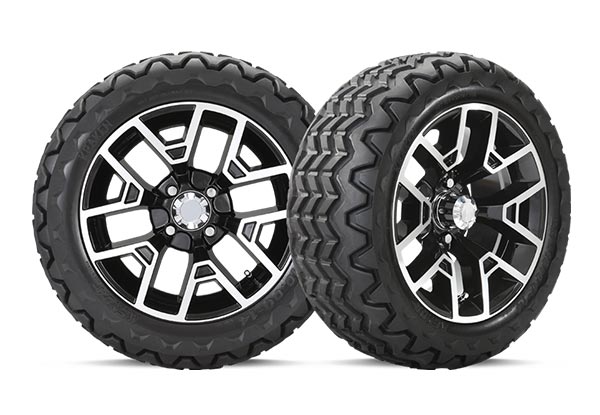 Kraken® Tire
Your look, your style - it starts with durable, safe golf cart wheels and tires to highlight your car.
We understand a great tire produces a better driving experience, but it has to look the part, too. All of our tires meet stringent standards for stability and durability and feature premium compounds for increased tread life.
The Loadstar tire by Kenda is street legal (DOT approved) and offers the highest ground clearance for a golf cart without using a lift kit.
The C254 is DOT approved and gives a lower street profile on your Club Car to go with higher on-street performance - available with 12" wheels.

Kraken features a tread pattern that provides off-road grip while reducing road noise. It's also ozone tested, weather-rot resistant, and pairs well on our approved lift kits.
Morpheus golf cart tires are designed to provide a turf-friendly option for lifted Onward vehicles. The edgy design compliments the overall look. Additionally, the automotive steel belted radial minimizes road noise and vibrations for an incredibly smooth and quiet ride.
Our new steel belted radial Kruizer tire provides an incredibly smooth ride. Featuring our flashy 12" Athena wheel in three finishes.
See dealer for part # and pricing based upon tire and wheel choice.