Car Control with Visible Action Zones
Protect your course and enhance the golfer experience with Club Car Connect car control and visible action zones.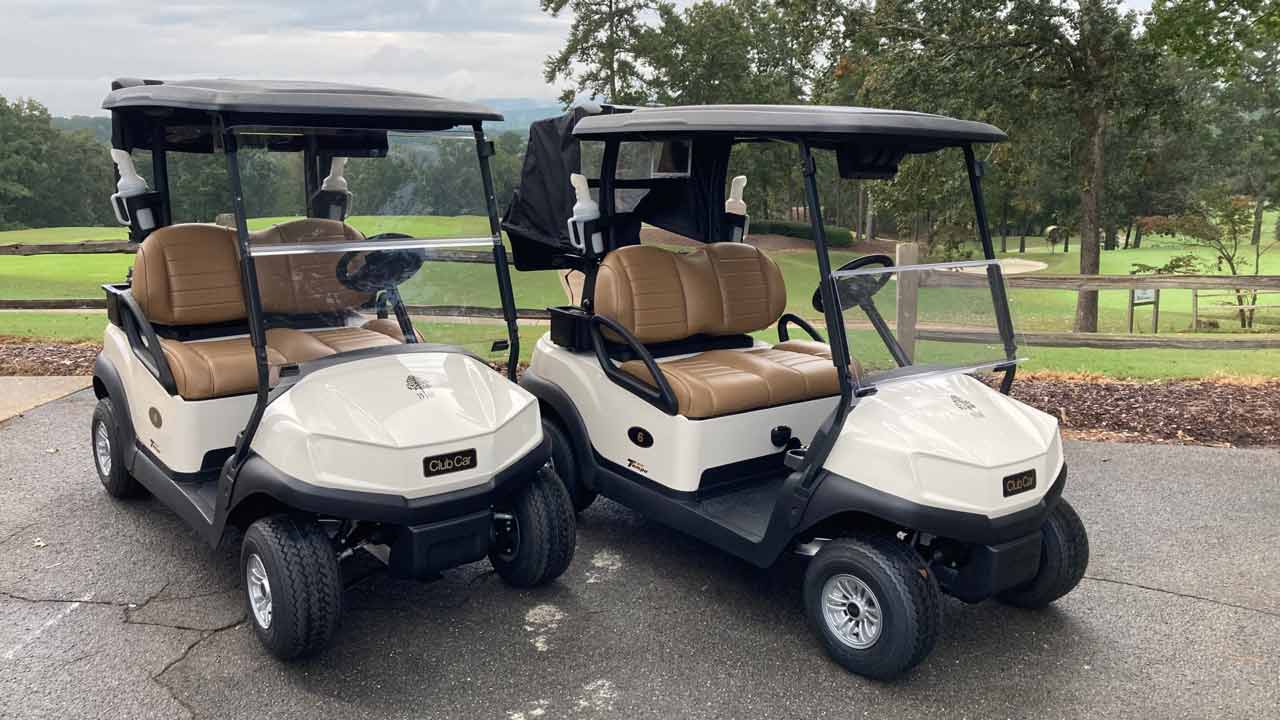 Installed at hundreds of courses worldwide, Club Car's Connect suite of solutions has enabled golf course operators to harness the power of technology to help gain efficiencies, grow their business, and entertain golfers without losing anything that makes the game enjoyable. As part of 2021's new feature enhancements we are proud to introduce an all new visible action zone feature for all connected Club Car vehicles with Car Control.
Pine Tree Country Club recently deployed visible action zones and the golfers have welcomed the new addition to the golf carts.
"So far the feedback has been great, we have been able to protect our high traffic areas and our membership can now visibly see where they can drive" said Andrew Smith, PGA General Manager Pine Tree Country Club. "Being able to access vehicle drive history and have real time pace of play on our fleet allows us to run our course smoother."
- Pine Tree Country Club, Birmingham, AL
Club Car Connect with Car Control allows golf courses to protect areas of the course by setting up action zones where vehicles cannot drive. Now golfers can visibly see "no golf car" areas and reduced speed areas.
Club Car Connect's industry exclusive variable speed car control allows golf course operators to set customized speed settings within action zones for where cars can travel. Car Control has allowed golf courses to have less "cart path" only days by protecting the sensitive areas on courses.
Fleet Control
Club Car Connect with Visage Fleet Management Car Control can:
Create action zones to set top speeds in areas with steep slopes or blind corners
Can prevent drivers from veering into out-of-bounds areas like greens and bunkers
Cart Path Only
On wet days or when ground is under repair, Car Control can:
Keep golfers on the cart path and away from problem areas
Be easily turned on or off through the VCC portal
For more information on how to add Club Car Connect with Car Control and Visible Action Zones to your course, visit the links below or contact us.