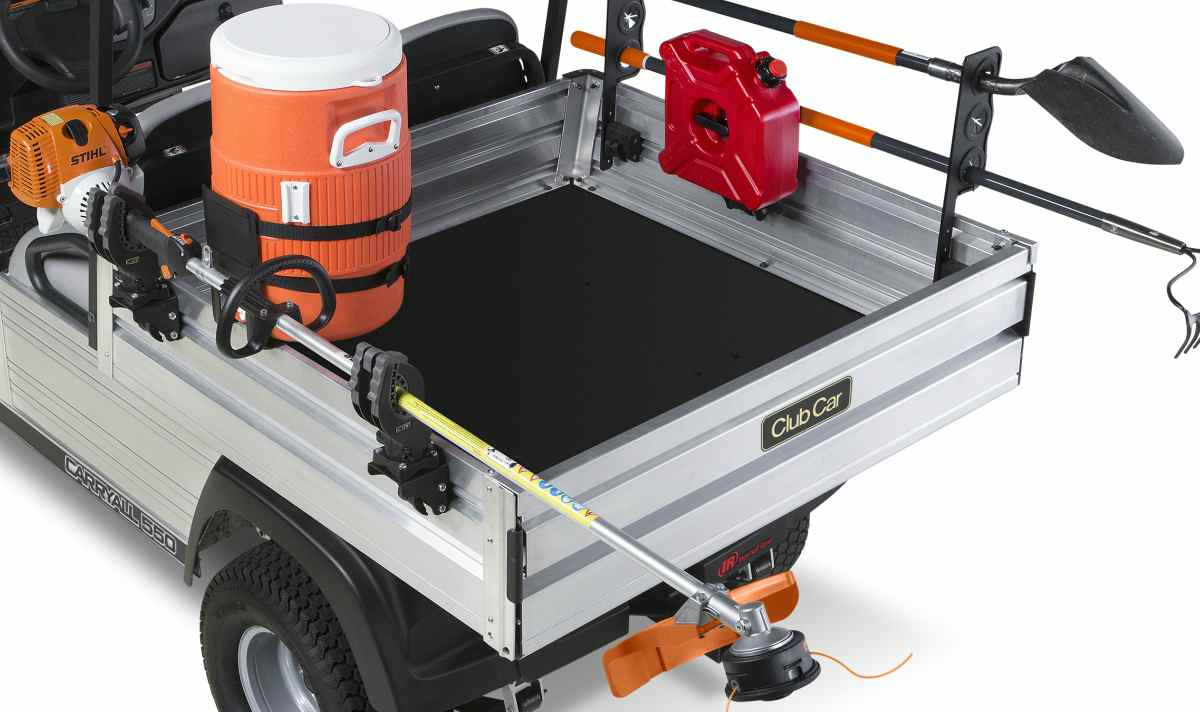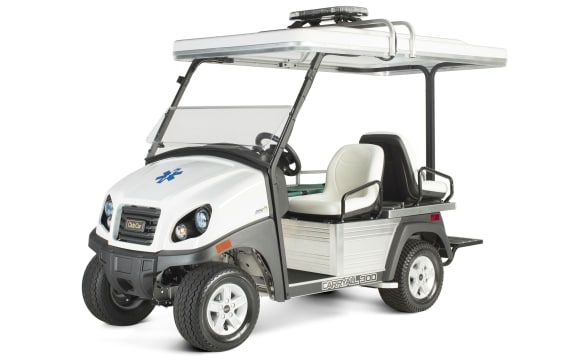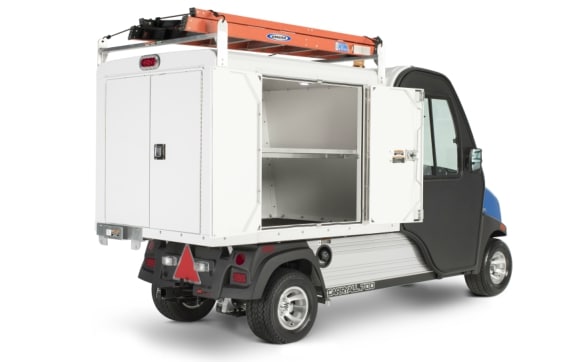 Club Car's Custom Solutions department turns your business needs into reality. With your direction, we can create a vehicle for your specific needs that helps you increase productivity and reduce your carbon footprint — all with a lower cost of operation than traditional work vehicles.
We work closely with our engineers to manufacture custom utility vehicles and golf carts that come with peace of mind - knowing your vehicle is warrantied and manufactured with the quality, safety, and efficiency you expect from Club Car.
What's your idea?
SHOWCASE CUSTOM UTILITY VEHICLES
Utility vehicles outfitted for the task at hand
We've listened to your feedback on challenges you face and how we can help. Our solution? Custom utility vehicles built for specific applications.
With our custom utility vehicles, we're ready to help with accessories that fit your needs. Construction site managers, resort housekeepers, catering companies, facilities management professionals,...there's a customized vehicle solution, built upon the legendary Carryall platform.
SOME ACCESSORY OPTIONS INCLUDE:
Extended Bed
Increase the efficiency of your Carryall with a longer bed and drop-down rails
Custom Seat Covers
Optional seat embroidery or custom seat covers add a personalized touch
Toolboxes
For greater versatility, add toolboxes and a ladder rack to your Carryall
Van Boxes
The all-purpose work vehicle: The Carryall 700, with optional van box and ladder rack
Security Vehicle
Build a better security vehicle with lights, decals and a heater
Carryall Ambulance
Transform the Carryall into an ambulance: with or without stretcher and optional canopy
Fold-Down Rear Seat
Shuttle passengers and cargo with a Villager with fold-down rear seat
Housekeeping
Our Housekeeping Packages increase your efficiency in providing housekeeping and laundry services to guest rooms in external buildings. We offer standard Housekeeping Packages or we can customize a vehicle to your specific needs.
Special Event Kit
Perfect for parades and weddings
Custom Canopy
Dress up your passenger shuttle with a custom canopy
Lift Kit
Take your electric vehicle off-road with a lift kit and heavy-duty power-train
Stake Side Kits
Stake side kits let you haul trash and trimmings with ease
Enclosures
Custom Solutions offers standard and custom enclosures in a variety of styles and colors
Cowl Protector
Add a cowl protector to your vehicle's front bumper
Fold-down Middle Seat
Add a middle seat that flips forward for extra cargo space
Fold-Down Cargo Box
Provide easy forklift access and convenient loading or unloading with a fold-down cargo box
Portable Power
Add portable power to your Club Car with an Ingersoll Rand generator or air compressor
Fan Options
Keep your cool on the golf course
Powder-coating
Van boxes can be powder-coated to match the color of your Club Car vehicle