STREET LEGAL UTVs (UTILITY VEHICLES)
These electric vehicles cost pennies a day to operate but do the work of a small pickup truck. Carryall 510 and 710 street legal UTVs come standard with 3-pt seatbelts, mirrors, tail lights, brake lights, turn signals, and a horn, plus a locking glove box and backup camera system.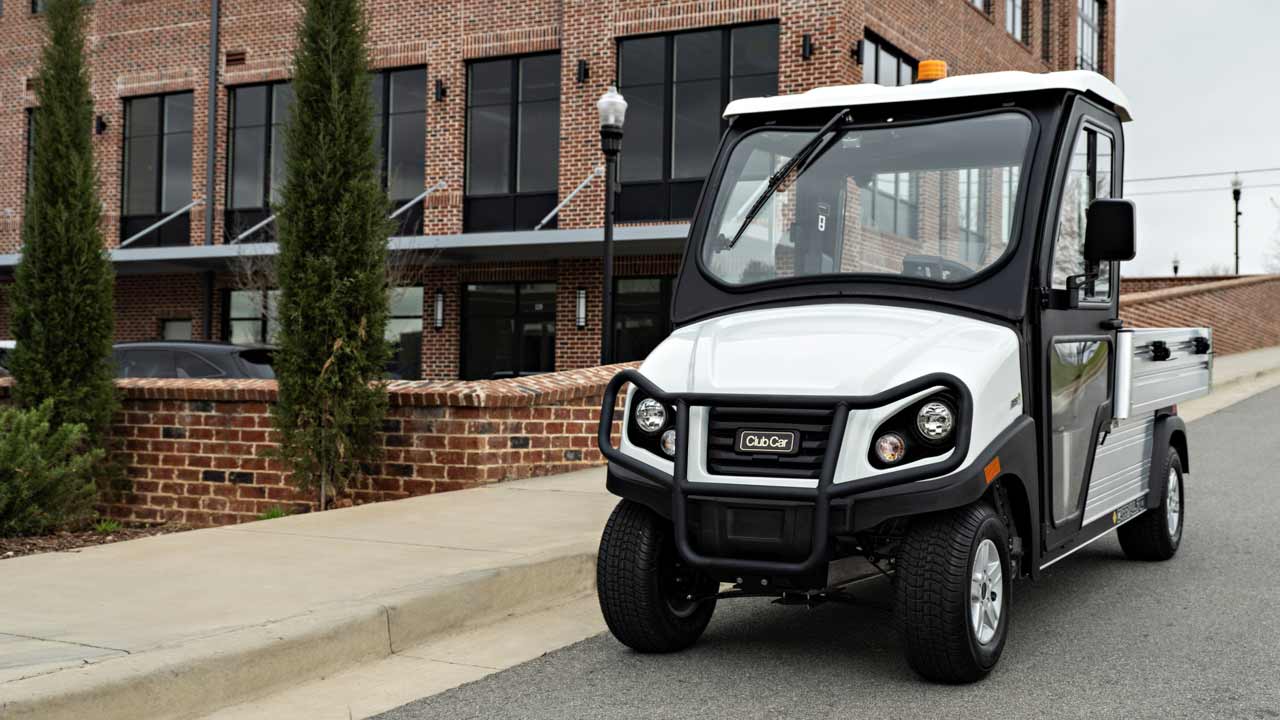 FROM POINT A TO POINT B
Get around your resort, campus, or work site with zero emissions and more efficiency.
These utility vehicles are also purpose-built for work on our industry-leading aluminum frames that stand right up to the water, salt, and chemicals often used on resorts and campuses.
GO GREEN
Our zero-emissions transportation vehicles are economical additions to any campus, resort, or business and can help recover time, save money, and reduce environmental impact.
WHAT IS A LOW SPEED VEHICLE?
LSV stands for "Low Speed Vehicle". An LSV is a street legal vehicle that has a minimum speed of 20 mph and maximum speed of 25 mph, and can legally be driven on most public roads or city streets with posted speed limits of 35 mph or less (a valid driver's license is required).
All LSV vehicles must meet all U.S. federal safety standards (FMVSS 500) which require a registered VIN number, automotive safety windshield glass, safety belts, turn signals, headlamps, brake lights, horn, mirrors, reflex reflectors, a parking brake and a rear view camera. They also must meet state and local laws which can include windshield wipers and warning beacons.
In addition to federal, local and state laws the Society of Automotive Engineers created a voluntary industry standard for LSVs with SAEJ2358 LSV. This voluntary safety standard includes additional detailed requirements.
SAFETY STANDARDS OF CLUB CAR LSV'S
Club Car LSVs meet not only FMVSS500 LSV standards but also fully comply with the more stringent automotive SAEJ2358 standards with the inclusion of Occupant Protective Structures on all cars.