CLUB CAR OEM WHEELS AND TIRES
Need new wheels or tires? Need technical details for your existing tires? Ensure you get the best tires and wheels for your Club Car vehicle by reviewing our approved options and specs.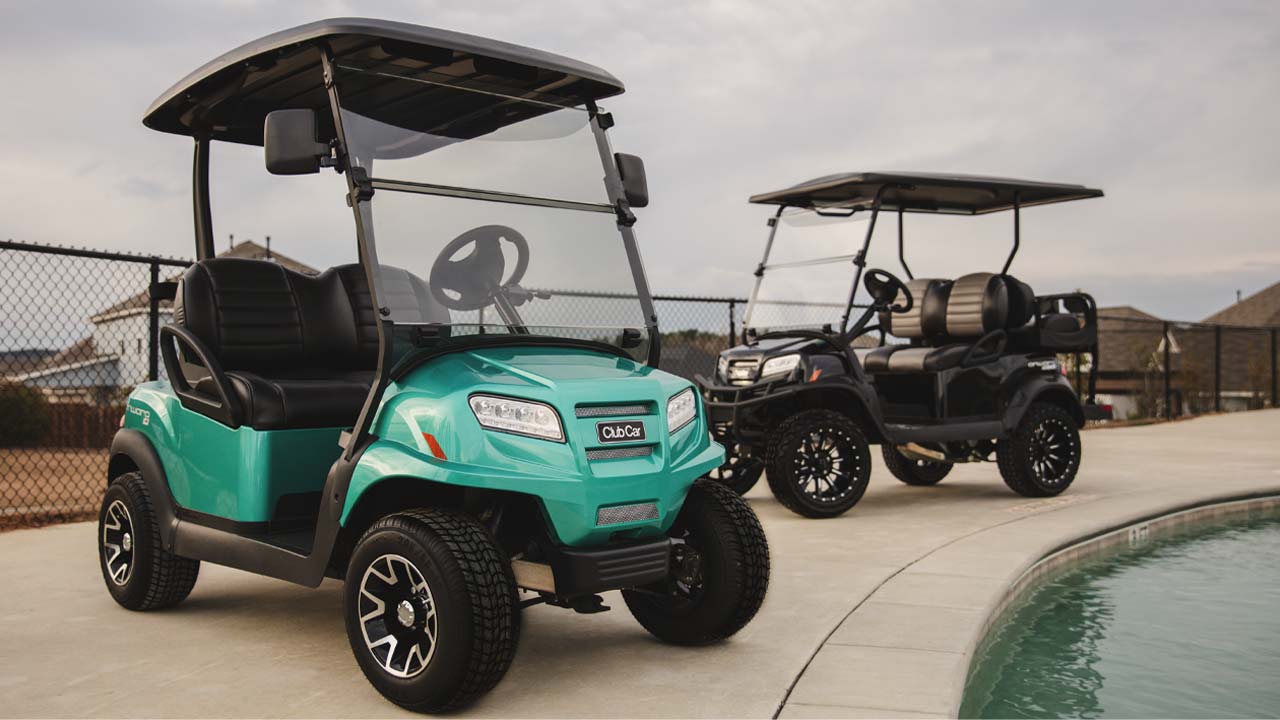 LOCATING YOUR CAR'S SERIAL NUMBER
The serial number of each vehicle is printed on a bar code decal mounted either below the passenger side cup holder or above the accelerator or brake pedal (Example: PH0901-123456, as shown, or F9901123456). The letters or letter at the beginning of the serial number (1) indicate the vehicle model, could be one or two letters.
(The following four digits (2) indicate the model year and production week during which the vehicle was built. The six digits following the hyphen (3) represent the unique sequential number assigned to each vehicle built within a given model year.)
GOLF CART WHEEL SIZES EXPLAINED
Golf cart wheels come in 4 standard diameters: 8", 10", 12", and 14". See the below visual comparison of diameter (8" not pictured). The second number represents the depth of the wheel, meaning a 10x7 wheel size indicates the wheel measures 10" across, and 7" deep.
CLUB CAR ORIGINAL PRODUCTS ENSURE OPTIMUM PERFORMANCE
Your look, your style. And it starts with a durable, safe tire to highlight your car.
We understand a great tire produces a better driving experience, but it has to look the part, too. All of our tires meet stringent standards for stability and durability and feature premium compounds for increased tread life.