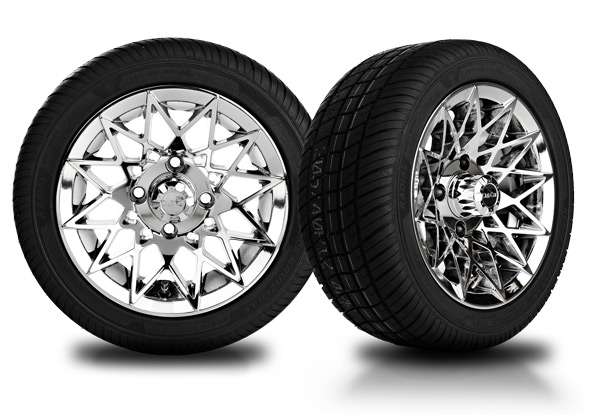 Neumático Kruizer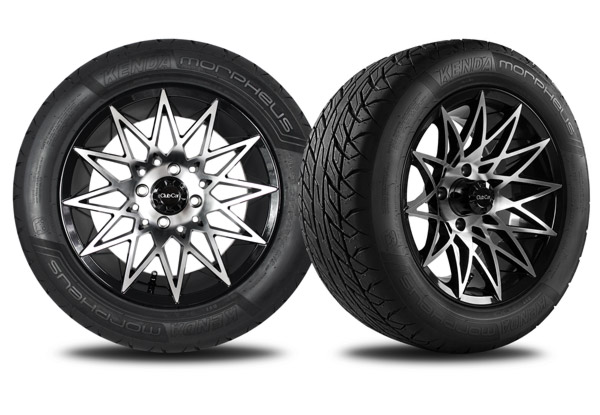 Neumático Morpheus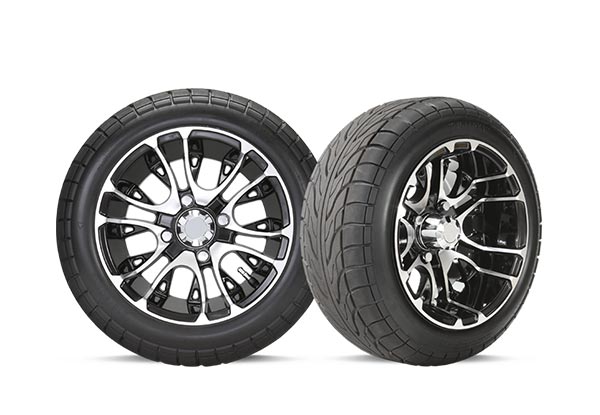 Neumático C254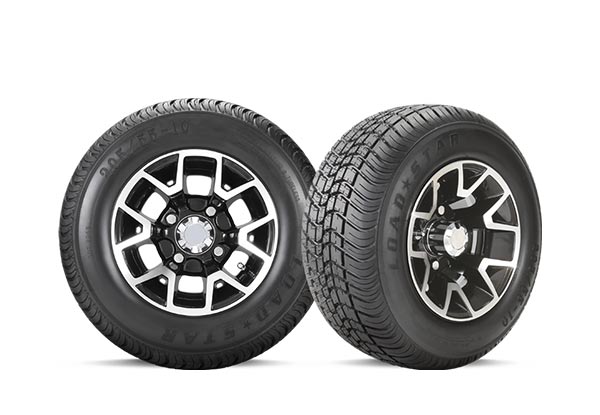 Neumático Loadstar®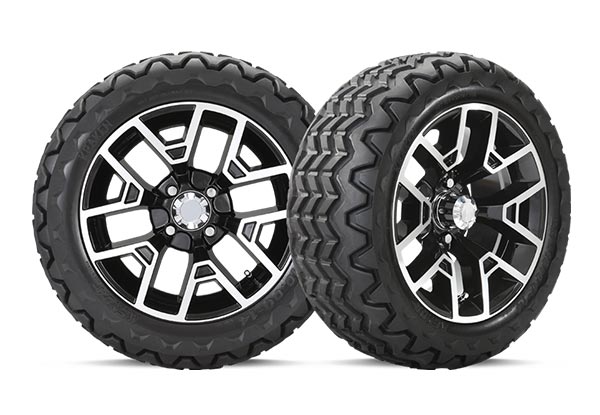 Neumático Kraken®
Su look, su estilo. Y todo comienza con un neumático duradero y seguro que haga destacar su vehículo.
Somos conscientes de que un neumático excelente proporciona una mejor experiencia de conducción, pero también tiene que resultar elegante. Todos nuestros neumáticos cumplen estrictas normas de estabilidad y durabilidad, y cuentan con compuestos de primera calidad para una mayor vida útil de la banda de rodadura.
El neumático Loadstar de Kenda presenta la mayor altura libre inferior para un coche de golf sin utilizar un kit de elevación y cuenta con un dibujo de la banda de rodadura de eficacia probada en el sector para ofrecer un aspecto diferente.
El neumático C254 proporciona a su vehículo de Club Car un perfil de carretera más bajo para que pueda disfrutar de un mayor rendimiento en la carretera... con llantas de 12''.
El neumático Kraken presenta un dibujo de la banda de rodadura que le garantiza un agarre todoterreno, a la vez que reduce el ruido en la carretera. También se ha sometido a pruebas de ozono, es resistente al deterioro por las condiciones meteorológicas y se adapta bien a nuestros kits de elevación aprobados.
Morpheus golf cart tires are designed to provide a turf-friendly option for lifted Onward vehicles. The edgy design compliments the overall look. Additionally, the automotive steel belted radial minimizes road noise and vibrations for an incredibly smooth and quiet ride.
Our new steel belted radial Kruizer tire provides an incredibly smooth ride. Featuring our flashy 12" Athena wheel in three finishes.
Consulte a su distribuidor para conocer el número de pieza (en función de la elección de las llantas).